Scarlett Mysteries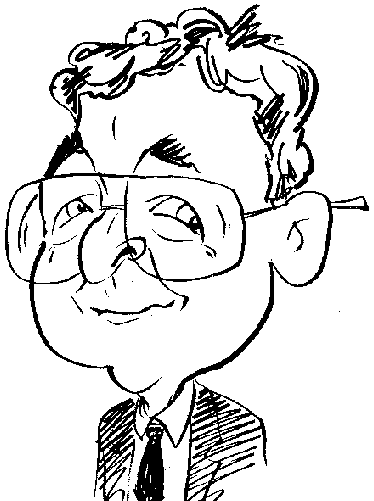 Review controls
While searching for your father, you encounter a cursed child.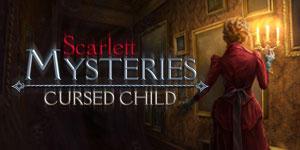 Cast in the role of a psychic named Scarlett Everitt, you need to take the lead in solving the challenge of Scarlett Mysteries – Cursed Child. Developed by World-Loom Games and published by Artifex Mundi, this Hidden Object Adventure title is described as an interactive gothic horror novel set within a steampunk frame.
As with other titles from Artifex Mundi that I have looked at recently, the main game of Scarlett Mysteries – Cursed Child comes with a number of extra items which can be accessed from the main title screen. You can check out various wallpapers which can be saved in different sizes, listen to music tracks, view cut scenes and examine concept art. There are also six mini games and six Hidden Object scenes which you can play before encountering them in the main game.
Rather than allow you to create different profiles for individual players, you are limited to a single unnamed profile for Cursed Child. This profile can contain the volume levels for background music, sound effects and the voices used by the different characters when delivering dialogue along with printed text. You can also opt to play the game in full screen mode and use a custom cursor.
When playing the game you have a choice of four difficulty levels. Casual level offers the greatest help with the fastest charging of the Hint and Skip features, active zones and Hidden Object scenes indicated by glimmers and sparkles plus no penalty for mis-clicking and a tutorial. Advanced level has a moderate charging speed, sparkles to indicate Hidden Object scenes, a minor penalty for mis-clicking and a tutorial. Expert level has a slow charging rate, no sparkles or glimmers, a challenging penalty with a limited tutorial. The final level, entitled Custom, allows you to select and make adjustments to various settings.
Your character has been born with psythic abilities which are put to use during the game. As a young girl you were placed in an orphanage by your father to protect you from evil forces. Now grown up, you set out to discover what has happened to your father who was last heard off working in a haunted Victorian mansion in the employment of the Baron Steameyer, his wife and child Iris.
As you explore the various scenes making up the different locations, your mouse cursor will change shape to indicate when certain actions are possible. Among the cursor shapes you need to be on the look-out for are a magnifying glass, hand, gear wheel, question mark and an arrow indicating a possible exit point from the current scene.
Running across the bottom of the screen, when exploring scenes, are the various tools available to you. Taking up a central position is the inventory of goods collected. If an item in the inventory is accompanied by a "plus" sign then some action will be required before it could be used. To the left of the inventory are shortcuts to the game's main menu plus a map and the psythic vision features. The map shows your current location and where actions need to be completed along with locations not available or unvisited. Using the map you can quickly move between scenes. The vision mirror gives you access to psythic scenes where you need to unravel scenes to gain information. Positioned to the right of the inventory are icons to get a Hint or Skip a puzzle plus view the next objective and check on the number of collectibles that have been found.
As part of your exploration of the various scenes, you will encounter mini-games and Hidden Object sessions. In both types of interludes you are not limited to the six examples from the Extras section available from the game's title screen. These initial sets of challenges are repeated but there are several other examples that will need to be completed. A mixture of styles is used as you solve the mini-games and locate the various items concealed within Hidden Object scenes with the list of objects to be found being presented in different formats.
The game's graphics and scenes are reasonable well-drawn without being outstanding. As mentioned earlier, dialogue is both spoken by voice actors and accompanied in printed text format. However, while the scenery and costumes are of the Victorian period, the language and style of delivery was, disappointingly, more suited to a more modern period.
I downloaded my copy of Scarlett Mysteries _ Cursed Child from Gamehouse.com where the game is available priced at £9.99. System requirements call for a 2.0GHz processor with 1024MB of RAM and 897MB of hard disk space running Windows 7 and later.
http://www.gamehouse.com/download-games/scarlett-mysteries-cursed-child