WileyFox Swift 2 X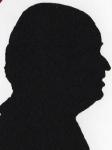 At the end of last year WileyFox launched two new SmartPhones, at the event it was let slip that another was soon to be launched, during terrible January weather it was launched and this is what it was all about a larger screen with higher resolution and a larger battery.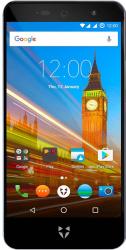 click image to enlarge
However unless you have them side by side you might struggle to tell them apart for example the screen is .2 inches larger – remember that is a diagonal measurement – the screen resolution is higher and the battery is larger. The version of Android shipped with is still six but I am told Android 7 will be downloaded onto devices by the end of 'quarter one 2017'.
The Swift 2x measures 14.6x7.2x.7cm and weights 153grams. The viewable screen is 11.4x6.4cm which gives the notional diagonal imperial measurement of 5.2inches.
Going around the phone you have the volume rocker button on the right side with the on/off button below it. The base has the USB C connector but in this case the connection is only USB2. The left side has a tray that accommodates a Nano SIM and also either a second SIM (micro) or a Micro SD Card the largest I have is 64GB and this worked fine. The top has a 3.5mm socket for headphones. On the back is the 16MP pixel camera with LED flash beside it, below this is a fingerprint reader, this can be programmed to work with several fingers. The face has an 8MP selfie camera.
The screen is 1080x1920 (full HD) and it has 474 pixels per inch (PPI), the screen is sadly very reflective and also shows fingermarks, the latter can be dealt with by a pair of special gloves of which two fingers and the thumb of each hand have a special tip to allow good contact with the screen and these of course do not leave fingermarks.
The screen is Gorilla Glass which should survive most normal knocks, when you purchase the Swift 2 X you can opt for their £14.99 repair service if you tend to be a butter fingered person.
The more detailed screen means it uses a little more power than its siblings but to cope with this the slightly larger form factor means a slightly larger battery is provided so the time between charges should be similar. The battery is 3100mAh as opposed to 2700mAh for its siblings.
Inside the unit is an Octa Core Qualcomm® Snapdragon™ 430 MSM8937 processor rated at 8 x A53 running at 1.4GHz. There is also the next generation Adreno™ 505GPU. As standard there is 3GB of RAM and 32GB of ROM with the micro SD option to increase storage capacity as stated I found a 64GB card worked correctly.
The unit has quick charge technology via the USB C socket but I was surprised to find this incarnation is only USB2, so up to 75% charge in less than an hour.
Boot up was a less than impressive 42 seconds as Android 6 and Cyanogen need to be loaded. Shutdown is 4 seconds.
For those who use a passcode to secure their phone the normal 1-0 zero key press arrangement can be changed so that your fingermarks do not give away the code if your unit's lost.
The WileyFox Swift 2 X is available directly from Wileyfox for £219 in either Midnight (Black) or Gold.