A Weird, Weird World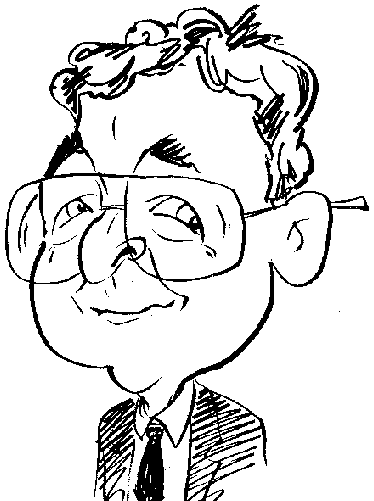 Review controls
With its collection of puppet-like creatures, you ca visit a world that has the feel of a nightmare.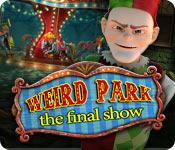 Bringing the Weird Park saga to a conclusion is the appropriately entitled The Final Show. Like the earlier offerings, this title is a Hidden Object Adventure game and is entirely self-contained so missing out on the first two parts of this trilogy should not spoil your enjoyment of this adventure game.
Rather than just offer the player the challenge of the main game, Weird Park - The Final Show comes with a number of bonus items that could well appeal to you. These additional elements allow you to view your achievements, sketches and wallpaper seen in the game. You can listen to and record music tracks from the game plus visit an in-game shop to check out the types of objects you can purchase with rewards earned during the game. There is also an option to replay some of the mini games that form part of the main adventure. While some of these elements, including a Strategy Guide, are available immediately, others will require the main game, and a bonus chapter, to be completed before you are granted access.
As part of the game's initial set up, you can create profiles for recording the progress of individual players. These profiles can contain the volume levels for background music and sound effects. Other options allow for the game to be played in full screen mode using a custom cursor. There is also a choice of difficulty levels. In Casual mode you have a fast recharging of the Hint and Skip features plus a tutorial to help guide you. Expert mode offers a slower recharging and expects you to manage without the assistance of a tutorial.
Your role in this game is that of a news reporter. He is sent by his editor-in-chief to investigate the mysterious disappearance of a seven year old boy called Patrick Audley from his home. Since the boy's disappearance, several mechanical toys have begun to appear at the Audley home.
With its full screen view of the current location, a series of available tools for the player's use are arranged across the bottom of the screen. Taking up a central position is the game's inventory. At various times this tool can switch between displaying collected items, some with a plus sign indicating an additional action will be needed before it can be used, and those that are required as part of a Hidden Object session.
To the right of the inventory are the Hint feature, initially represented by an owl, and access, via a piece of a jigsaw, to the game's Strategy Guide. As you make progress in the game, and pick up rewards in the form of candy sticks, you can upgrade the Hint feature to a rabbit or cat. Although it might appear that the game's Strategy Guide limits you to just annotated screen grabs, by clicking on one of these screen grabs you do receive step-by-step text instructions as to how to complete a task.
The left side of the inventory houses four features. There is a journal which automatically records findings while a compass brings up a map showing your current location plus those with a task yet to be completed and areas that are locked until further progress is made. A question mark can be used to display the current task and a candy bar represents the entry to the game's shop. Throughout the game you can collect candy bars and use these to purchase upgrades to the appearance of the journal, inventory and Hint feature.
Further assistance is provided by the mouse cursor which changes shape to indicate when certain actions can be applied as you locate areas that can be explored or objects collected. You also need to watch out for outbreaks of sparkles. Such instances will give the clue that Hidden Object game play is available. There are various types of Hidden Object game play.
In some cases you will need to find the different parts of a statue, such as a bird or dragon, and recreate the device. Sometimes you will need to locate numerous objects positioned in a scene. These objects could be represented by images or in text format with an orange colour being used to show that the object will need some kind of action before they could be found. From time-to-time you might also be required to select from items located in a sideways scrolling storyboard to ensure progress is made.
The game contains a wide variety of mini games. These are generally puzzle-like in their approach. Brief instructions are provided for what is required by these challenges. You might be asked to guide a ball through a maze-like structure, stop an attack of zombies, play mah-jong, guide a hedgehog or create a mechanical heart amongst other tasks. The puzzles are innovative and challenging with a skip option should any prove too difficult.
With eight chapters, plus a bonus one, this game delivers a world with a wide variety of colourful scenes and 13 animated characters that might be considered nightmarish. Dialogue in this game is provided by voice actors and printed text. I certainly enjoyed playing this game over several long sessions and plan to replay it when time allows.
Weird Park - The Final Show is available from Big Fish Games currently priced at £5.39. The game's specifications call for a 2.5 GHz processor with 1024MB of RAM and 1.15GB of hard disk space running Windows 7 and later.
https://www.bigfishgames.com/games/8355/weird-park-the-final-show/?pc