Giving Birth the Nestlings Way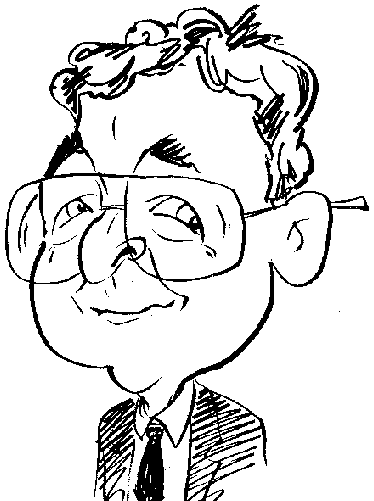 Review controls
Its cuddly with a strange voice, gives birth and belongs to the Nestlings family.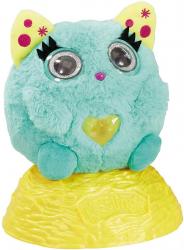 click image to enlarge
As I was about to leave the latest DreamToys event, my eyes were drawn towards a particular product. Really it was not the product that caught my eye but the message mounted alongside it. This message stated that the product, a Nestlings, had a surprise with two unexpected babies. The reason why the message caught my attention was that my sisters had named their latest cockatiel pet "Jack" as they believed it was male. However when the cockatiel started, unexpectedly, to lay eggs (fortunately not fertilised) a change of name was called for and so the cockatiel became known as "Jackie" - short for Jacqueline. And so from one surprise to another.
The Nestlings are a strange breed of creature whose exact origins are unknown. What we do know is that these creatures appear to have no natural enemies. Due to their bright colouring of either pink or turquoise fur covering, it would make it difficult for them to hide from any enemies that might exist. Nestlings also appears to be a breed consisting of a single sex. I have yet to meet up with a male Nestlings. With its protruding and bulging eyes, this strange creature is also rather particular as to where it lays its eggs when the time comes for it to reproduce.
Nestlings, in general appearance, look like a ball that was somewhat misshapen and covered in fur. A pair of ears protrude from the top of the ball and circular flat feet are attached to the base of the body. Arms on either side of the body are fixed so that they do not flap about when the Nestlings is going about its business.
My review sample of Nestlings was of the bright pink variety with blue ears and a visible shaped orange and lime coloured heart. Other features of this Nestlings include bulging eyes surrounded by silver glitter and peaked eyebrows, and a nose button. Nestlings also have a second button concealed in the fur at the top of the Nestlings head.
Nestlings will change the colour of its eyes to indicate its current mood and needs. With its eyes are purple or teal, the Nestlings is happy and contented but when the eyes change to red she is upset. Pink eyes is her way of asking for lots of attention in the form of love and kisses. Yellow eyes is a clear sign of hunger while white eyes means the cuddly Nestlings is sleepy and blue eyes is a signal that music is on her mind. When the Nestlings' eyes have a rainbow effect, she is ready to give birth.
Like the renamed "Jackie", Nestlings have their favourite place for laying eggs. In "Jackie's" case it is a drawer in a large item of furniture while Nestlings insist on being placed on the yellow plastic nest that is supplied as part of the package. Once perched on her nest, the Nestlings will proceed to deliver two eggs that soon opened up to reveal a baby Nestlings which will interact with the mother Nestlings.
The Nestlings will interact with the child when its head is tapped or its nose button pressed. A series of random sound effects and phrases will be emitted from the Nestlings while its eyes will change colour and its heart will glow occasionally. Like "Jackie", Nestlings can regularly give birth as the eggs can be replaced inside the Nestlings body for subsequent births.
Power for the Nestlings to perform its various actions is provided from three AAA batteries which are not supplied with the product. The batteries sit in a compartment concealed under the fur at the rear of the creature, Alongside the battery compartment is on on/off toggle switch. Access to these two features is via a Velcro opening in the fur. As gaining access to these features is rather tricky, I would expect these tasks, which require the use of a small screwdriver, to be carried out by an adult.
These tasks apart, I feel children, aged 5 and older, should get a great deal of pleasure from playing with the Nestlings and giving it plenty of love and attention that the creature craves. I do feel that access to the battery compartment and on/off switch could have been handle better. Maybe the next generation of Nestlings will feature an improved method. The Nestlings is priced at £49.99.
https://www.amazon.co.uk/Goliath-Nestlings-Blue-332241-004/dp/B07P1CYDB2/ref=sr_1_15?hvadid=80814136108768&hvbmt=be&hvdev=c&hvqmt=e&keywords=nestling+toys&qid=1576076008&sr=8-15