Virtual Reality Glasses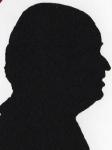 When I asked to review this I assumed that it would arrive assembled, wrong. They state use by children 14 and above, OK. You need patience to assemble and above all follow the illustrations that form the vast proportion of the instructions.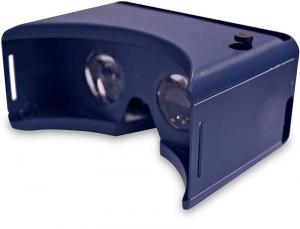 click image to enlarge
It was a good job they arrived disassembled as the postman put them through my letterbox on a day I was out and certainly if they had of been assembled it would have meant a journey to sorting office to collect.
After my first fumbling attempts were getting me nowhere I had a glance at the nine photographs and then – as always – I assumed I knew better, I didn't, so back to the beginning and as things went well assumed again I knew best and everything assembled but I had a bit over which could not be inserted once assembled so the half hour I spend could have been less than 10 minutes if I had RTFM.
Considering everything clips together once assembled it is quite sturdy. The plastic is flexible enough to let things clip together but then solid enough to stop them unclipping.
The glasses are 10.5 deep, 14.5cm wide and 7cm tall, its weight without your phone is only 99 grams.
There are slots either side at the rear of the unit for a strap to fix to your head.
I see from their press release it is marketed as a Business Gift which explains the 10x6cm area on the face filled with 360 degree Glasses logo. However I assume you would buy however many you wanted and put your office junior to work assembling them. Probably a day or so work time for around 100 and then attach your own Logo.
The Internet have lots of different Apps for 3D glasses and perhaps someone else would spend a couple of days trying them to find the better ones. Then of course the ultimate get someone to make your 3D videos to send out with the glasses.
My unit was black but I am told they do a range of colours.
They are stated to work with any SmartPhone up to 5.7 inches, I tried a Samsung, a Motorola and a Huawei, the last was exactly 5.7inches and although a very tight fit it did work.
The punch line seems to be 'Watch – Play – Explore' and perhaps the business market is the correct outlet as the 14 year old children I know would probably not be that interested.
While the quality of the glasses is what this item is about and that is good and they have decent illustrations. In the long run it's going to be the quality of the 3D movies either already available or produced that is going to define the success or not of this product.
While I was expecting a 'toy' this certainly is not and the more I think about it what better way to get a client interested in your product than something they try out – assembled – with your logo and perhaps even your movies and then it makes your sales people jobs a lot easier.
The 360glasses are available from the link below for 19.95 euros.