Hybrid Mini Notebook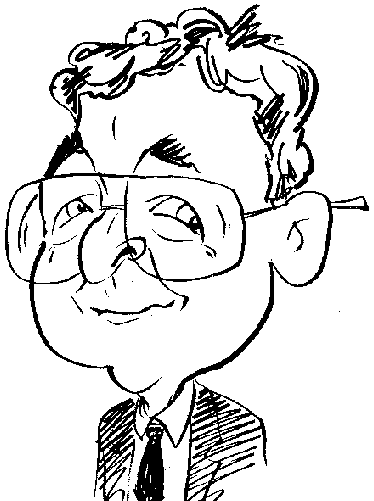 Review controls
Some users prefer a notebook while others opt for a tablet. With this next product you get both options.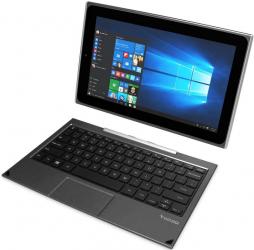 click image to enlarge
From its base in Quarry Bay, Hong Kong, Venturer has released its hybrid 2-in-1 Mini Notebook product. This unit is available in either BravoWin 10XT or EliteWin 11KT models. In both cases the Mini Notebook has a detachable screen which can act as a standalone tablet once it has been removed from the keyboard element with both the notebook and tablet running the latest Windows 10 operating system. This review is based on the slightly larger EliteWin 11K unit.
I have to admit that I was less than enamoured by the choice of the matte silver and black colour scheme for the mini notebook. This was especially true with regards to the notebook's top lid that features a black strip running around the silver top cover with its Venturer logo and what looks a little like a diagonal QR code – it is a decorative feature rather than a code linking to a website. In its combined keyboard and screen make-up, the Venturer has dimensions of 306 x 200 x 24.8 mm (W x D x H) and weighs 1378g. On its own, the tablet's dimensions shrink to 306 x 192 x 106 mm with a weight of 780g.
Running along the left side of the screen element are the various connection options and the power on/off button. There are connection sockets for headphones, HDMI, micro and standard USB plus a micro SD card slot and DC 5V power connection. Other options available from this area include audio volume adjustment, a rear mounted camera, and a power button positioned flush to the unit's body. This button requires a 5 second depress before it will respond with a further 34 seconds being taken up by the various house-keeping tasks before you have access to the Windows 10 operation system. There is also a front-mounted camera. Both cameras are of the 2MP variety producing an image quality that you might expect from such devices.
Powering this product is an Intel Z3735F CPU running at 1.33GHz up to 1.83GHz. As standard there is 2GB of RAM with 32GB of Flash storage. The presence of the micro SD card slot allows you to increase storage up to 64GB of internal storage for movies, music, photos, applications and data.
A fairly standard notebook style keyboard occupies the lower section of the EliteWin 11KT. This keyboard features a Windows specific key that can be used to open and close the Windows Start screen. A pressure sensitive track pad is positioned centrally on the wrist rest element running along the bottom of the keyboard. Built into the track pad are virtual left and right button areas on either side of the unit while the central area can respond to single finger drag and drop action or two finger scrolling in up / down / left / right directions.
The EliteWin 11KT product has an 11.6-inch screen that has a multi points capacitive touch capabilities. This screen delivers a resolution of 1366 x 768 pixels and is attached to the companion keyboard via a silver coloured connector unit. The connector is permanently attached to the keyboard and magnetically clips onto the removable screen allowing you to switch between tablet and notebook functionality. Settings will be automatically changed to reflect the current situation.
While I found the connector device easy to use as you sort of rip off the screen and push it back on when reverting to a notebook operation, I discovered it did have one disadvantage. With the notebook positioned on my lap or knee, the arrangement generally felt comfortable if the notebook was in a closed state. However once the screen was raised this would cause the connector to swivel and result in a bulge which quickly became distracting and uncomfortable. Additional padding between the notebook and my person was definitely required. It was also noticeable that the screen, either when attached or in tablet mode, tended to suffer from reflection especially in direct sunlight conditions.
On the more positive side, the built-in speakers were fine for listening to casual music or audio from a movie. The Venturer EliteWin 11KT's internal battery is rated at providing up to eight hours of use. Running my usual continuous video play back test I was able to get 7 hours 18 minutes viewing before a shut down occurred. Testing was carried out using a mixture of tablet and notebook viewing mode.
You also get support for Bluetooth 4.0, Wi-Fi 892.11 b/g/n and a G-sensor plus a microphone. I was definitely happier using the EliteWin 11KT as a notebook rather than a tablet. Priced at £199.99, the Venturer EliteWin 11KT comes with a one-month free trial of Microsoft Office 365.