Play Time Sea Lion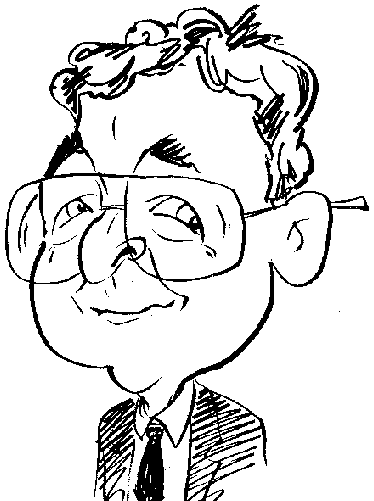 Review controls
Adding to its extensive catalogue of play and educational toys, VTech offer a sea lion.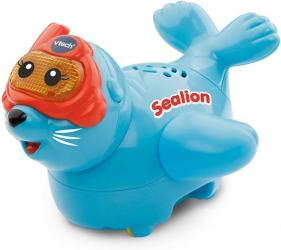 click image to enlarge
Splish! Splash! when taking a bath some company might well be appreciated
Especially by the young and those who are young at heart
Who would not mind, even enjoy sharing the water with a sea lion.
For those looking for a sea lion companion to share their bath time, with or without soap bubbles, VTech has a possible offering that might be suitable. This is the appropriately named "Toot-Toot Splash Sea Lion" from the company's Splash Point series to entertain and educate young children.
This particular sea lion is decked out in a pleasant shade of blue with an orange face mask. Like its human companion, this oceanic creature can operate both in a water environment and on dry land as this learning tool provides the young child with entertainment and educational development skills during play sessions.
This VTech is equally at ease when in the water or on terra firma. With fins on either side of its body and an adjustable tail, this sea lion can cope with the water activity. The VTech sea lion has four wheels mounted on the base to provide the mobility required when it takes to the land to amuse the child during one-to-one sessions.
Located on the underside of the sea lion. you will find a battery compartment. Securely concealed by a cover which is held in position by two screws, this compartment contains a single AAA battery which can initially be used for testing purposes. You should change the battery almost immediately so as not to disappoint the young child when it interacts with the sea lion. Battery charging should be carried out by the parents.
This battery will provide the power to drive the device's various features regarding flashing lights and audio content which emerges from a speaker outlet located on the top of the VTech sea lion. The sea lion has been programmed to automatically switch itself off after 60 seconds of inactivity to preserve the battery power. A red On/Off button is located on the left side of this sea lion product in a cut-away section.
Along with the button, this cut-away section also houses a series of white switches. A second series of white switches can be found in another cut-away section on the right side of the sea lion. These switches look as if they might be used to adjust or carry out certain features but whatever action I tried, failed to have any effect and I could find no mention of these switches on the brief instructions included in the box.
As mentioned earlier, this VTech sea lion has an orange face mask that is decorated with light-up face buttons that activate a blinking light, an audio introduction by the sea lion, brief sing song output and some information regarding the sea lion plus occasional sound effects. This content appears to be delivered randomly with little guidance from the parents to suit the child's individual needs. The sea lion's memory holds 4 sing-along songs. 10 lively melodies and a variety of phrases that should appeal to the young child as the sea lion attempts to encourage aspects such as motor skills, role play fun and imagination play plus language play.
This Toot-Toot Splash sea lion is compatible with VTech Play Sets which need to be purchased separately. As I did not have access to these Play Sets, I can not comment as to how well the sea lion works with this particular feature. The VTech sea lion has been priced at £12.99 although most retailers seem to be charging more for this child-centric toy with bath time and dry play sessions..
https://www.vtech.co.uk/product/detail/17227/Toot_Toot_Splash_Sea_Lion