Adjustable Height Working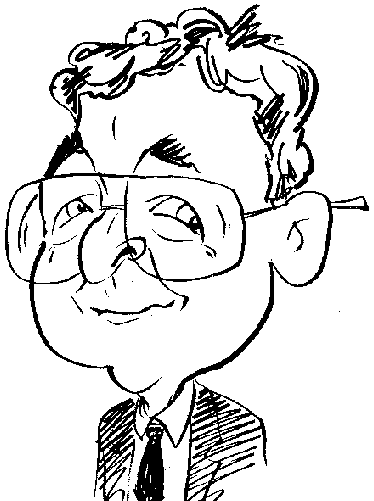 Review controls
Sitting in front of a computer, as I do, for many hours each day is, according to my doctor, not a particularly healthy way to carry on. I could point out that the doctor giving this advice always seems to be seated in front of a computer during my visits so is hardly following this given advice regarding health living. But of course this could be one of those situations that are based on "Do what I say, not what I do!"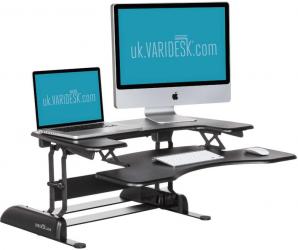 click image to enlarge
One way to avoid being in the same position as you sit in front of a computer would be to set out your computer equipment on a height-adjustable desk. In such cases you would be able to switch between a seated or standing position while working (or maybe playing a game) on your computer. I have recently being looking at a height-adjustable desk from VARIDESK. The product under review is the VARIDESK Pro Plus 36™ model.
Before covering the actual set up and features of this product, I should point out one important fact about this kit which can be ordered online and delivered to your doorstep by a courier. The Pro Plus 36 has been designed to hold up to 15.8kg (35lbs) which does mean that the desk unit is not particularly lightweight itself. It is, in fact, rather heavy. Even unpacking the unit really requires two people to remove the desk unit from the masses of re-enforced cardboard packaging. Another requisite would be plenty of clear space. I was amazed by the amount of cardboard that was used in the delivery of the VARIDESK Pro Plus 36. Your recycling centre is certainly going to have its work cut out when coping with this influx of packaging.
When setting up this VARIDESK unit you will require a base area that can provide a footprint of 61 x 76cm (D x W) for placing the Pro Plus 36. For many, definitely including myself, the creation of this footprint area will require a certainly amount of work. You will need to clear away the various components of your computer system, and the debris that has built up over the years of use, from the site on which the VARIDESK will hold court as it supports your computer components.
Forming the base of the Pro Plus 36 are two elongated metal feet that are joined together by a pair of metal slats. Both of the metal feet have three circular pads on the underside providing some protection for the area beneath the unit.
The VARIDESK Pro Plus 36 can be raised or lower through 33cm. This task is achieved through the use of two pressure handles located on either side of the unit. Before using the Pro Plus 36's spring loaded raising mechanism for the first time, you are advised to apply some downward pressure first. When in its raised position, this VARIDESK unit provides you with two platforms onto which you can position the various elements of your computer system.
The top platform, which is meant for your display unit, has a width of 88cm with a cut-out section, with dimensions of 35 x 16cm, at the front. VARIDESK claims that the Pro Plus 36 can handle two monitors but this would certainly not apply if you were using monitors that were 23-inch or larger. My 27-inch display could just about co-exist sandwiched between my Yamaha wooden speakers on either side.
The lower platform, which extends outwards, has a slightly increased width of 90cm and a depth of 24cm. Following the pattern of the upper platform, this lower element has a curved cut-out section at the front allowing you to move in if you need to be closer to the action. The lower platform can be used for a collection of peripherals. In my case this collection was made up of a keyboard, mouse, A4 flatbed scanner, and a router-modem.
Included with the VARIDESK Pro Plus 36 is a pack of five cable management tags. These cinches can be used to help keep under control the various power and other leads required by the elements of the computer system so that they do not become entangled or are placed in a situation where they could become trapped by the unit's raising mechanism.
As mentioned, when raising the Pro Plus 36 to the optimum height you just need to hold down the two side-mounted handles. This is an easy operation. When lowering the Pro Plus 36 matters are not quite as simple. You still need to hold down the two handles while at the same time provide downward pressure on the top platform to achieve the necessary result.
Of course having the ability to switch between a seated and standing position is only half the solution to avoiding back and other problems. You also need to ensure that your body takes up the new positioning in order to gain the full benefit. The VARIDESK Pro Plus 36 is priced at £335 (£276.86 ex VAT) on the company's website. At this price the VARIDESK Pro Plus 36 is more suited to an office rather than home environment.