Product Packing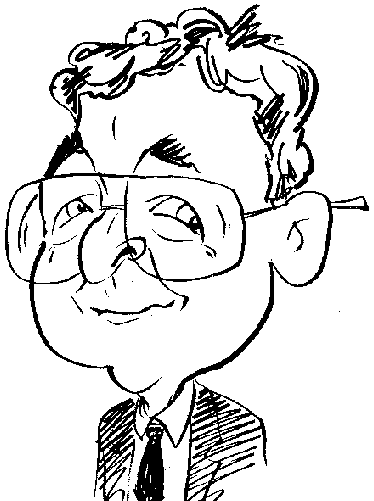 Review controls
Alexery Pajitnov has a lot to answer for with regards to puzzle addiction with his Tetris offering.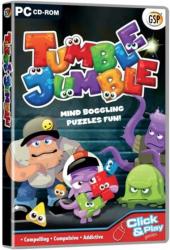 click image to enlarge
Maybe, like me, you have come across instances where the shelves of your local supermarket that have been denuded of product. It is almost as if a disease had swept through the store and made product vanish into thin air. In fact it had, as the coronavirus had somehow influenced customers to strip shelves bare of certain products whether they actually needed them or not. The supermarket staff would be rushing about as they busily were doing their best to replenish the shelf. However they did appear to be fighting a loosing battle when faced by avaricious customers who would not be denied in their search for must-have goods.
The sight of such a scene reminded me of a game from several years back. The game in question, and the subject of this next review, is Tumble Jumble. It was developed by Utopian Games and Mollusk Games. I had been sent my copy of the game from Mumbo Jumbo, a company I have heard little from recently.
Tumble Jumble has taken its impetus which is based on an early classic game known as Tetris developed by Alexery Pajitnov in 1984. Tetris presented the player the task of manipulating various falling shapes into rows. Tumble Jumble follows a similar concept based around those who are employed to pack and stack goods in storage areas.
Your role in the game is that of an employee of Intergalactic Rodent Removal. As you might surmise from the company's title, you are working for an organisation that specialises in the removal of rodents. The company had contracted to remove the pesky rodent critters that are currently over-running the planet. As one of the lowest of the low who is paid peanuts, your task will be to stack the packaged rodents into containers so that they can be transported elsewhere and be dumped so that they can caused no more damage.
The rodents originated from off-planet and had developed the skill to change their shape to suit their mood. So if you have never considered rodents to be fashion conscious, these rodents could change your mind as they come in all shaped and sizes. You will need to deal with circular, triangular, rectangular, square and more complex shapes on a daily basis in your job of rodent packer.
Staff training, if you can call it that, is very limited. You can create profiles for three different players. Volume levels for music and sound effects can be adjusted. The game can be played in windowed or a sort of full screen mode (forget wide screen actions) and the falling packages can be controlled by a control pad or mouse. You are limited to moving a package left or right and can turn it in degrees.
Your work area is an enclosed rectangular space into which you will need to arrange assigned packages into the available space. The game starts off with a number of easy levels using practice packages that do not contain rodents. These earlier tasks should not trouble most players but then more shapes are introduced plus elements for reducing or increasing the size of a single package plus obstructions including one that zaps any item that comes into contact with in.
While you initially control the falling packages at the start of their journey, any packages so much as touches or brushes against of another item or wall then you will immediately loose control over it. The game's physics engine takes over and the package goes into free fall with any further contact causing the package to be diverted or twisted slightly. Whether, due to free fall or your own mis-control, failure to pack all the assigned packages into the available space will result in the appearance of a "Level Failed" message. You could then retry the level or move onto another level that previous progress had opened up to you.
Each level of the game comes with a predefined collection of packages which are fed in a set order from the top left of the screen. A countdown feature will keep you up-to-date as to how many packages remain and a stopwatch records the time you have taken. Each level can be replayed until you are satisfied with your performance. You also have the option to edit a level you find particularly difficult.
The game spreads its level over eight different locations, each one with its own level of difficulty. As you might expect the first two locations have been classified as "Easy". These two locations feature eight levels. The next four locations fall into the "Hard" category as more and more packages need to be squeezed into the storage area. Completing your work in packing away elements are two locations categorised as "Extreme".
Using a comic book style of appearance with regards to the graphics and story line, this game is certainly challenging and frustrating in equal measures. If you are playing the game while in self-isolation, it is hardly going to keep you calm. I would suggest you do not have any throwable items nearby, However the feeling of relief when completing a level is often worth the effort.
A quick check of the Internet revealed that Tumble Jumble is available on eBay for £6.98. The game, showing its age, requires a 800 MHz processor with 256MB of RAM and 430MB of hard disk space running Windows XP and later.