Totally Free Calls and Data from FreedomPop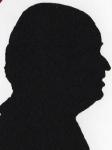 If it sounds too good to be true I thought so to, so I tried it and I can confirm they are offering a range of services and the lowest level of data 200MB a month is FREE and you get both 200 minutes and 200 texts with it as well.

A few modern SIMs are full size, most are micro and a few are nano. Specify which you need at the time of registering. After a few days your SIM arrives and it is already activated ready for you to insert into your phone.
You do need an unlocked phone and at the time of writing you have to accept one of the phone number choices offered, for some this would be a problem but they say that changing your current number will not be essential shortly.
Normally when someone offers something for nothing there is a catch as yet I have not found one but they do say that their current offer is for a 'limited time'.
The backbone they are using is from 'Three'.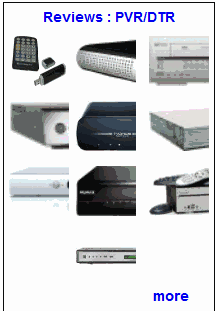 The initial offer does require a credit or debit card for those times you exceed your limits but they are clearly shown with your progress in bar graphs towards your monthly limit when you go online.
My month's trial was totally free as I registered on the 1000 minutes, 1000 texts and 1GB or data - an extra bonus 500MB of data was on offer at the time I registered. Providing you do not exceed these figures during the first month then you can change to the 200-200-200 service and pay nothing. There website lists the price of additional calls, texts or data but they are not exorbitant.
I filled in their form on their site and got to the point close to submission when I found a cost for the SIM and delivery so I quit, I was emailed back a couple of days later to say there would be no charge, a friend of mine got to the same point on Boxing Day – the real one – and was emailed back same as me.
If your data uses vary from month to month you can carry forward a proportion of your data to the next month for a small fee which is clearly explained on their site.
I have heard of data only SIMS that offer you 100MB a month free. However this offer is different as not only do they offer you 200MB or data but also 200minutes and 200texts.

During the month period of the middle of December to the middle of January I was away from my office far more than normal so with my phone on and being used for email and things like bus times I used it far more than in a standard month. Just make sure that all Android updates are done over Wi-Fi and you will be surprised how far 200MB will go.
As I write this piece my month has just ended and my normal use will be lower than it was over the December-January split. I think this 200MB 200Text and 200Minutes service could be the answer for a lot of elderly people who rely on the BT phone to keep in contact and summon help when required, what happens when that phone line goes down, what happens when they are away from home just two questions that could be answered by an unlocked mobile and the Freedom Pop service.
Sure they want people to use their service who use lots of data and make lots of calls and send lots of texts and from my checks their prices seem very competitive, but as an older person myself I see salvation in a service that otherwise would not be available, well done Freedom Pop.
If you like FreedomPop then currently you can earn an extra 10MB data per month for every extra user that signs up on your recommendation.
Full details and prices of their various services are available from www.FreedomPop.com