Toshiba 128GB SDXC CARD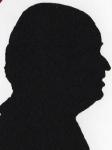 To be precise this is a Micro SD Card but it does come with an SD card holder so it could be used as an SD should you so wish. Being old my mind boggles at the size (capacity) of these tiny items. I well remember the first consumer hard drives they were heavy took a full size 5.25 inch drive bay and the capacity was 10MB.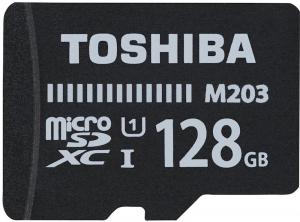 click image to enlarge
About two years ago the size of Micro SD card acceptable to recent mobile phones started to rise and before this unit arrived the largest I had to test was 64GB now I can check claims with this 128GB offering that without the SD card is small enough to get easily lost and of course at this sort of capacity is both expensive and perhaps could contain a great deal of information not easily immediately recreatable.
So most of my tests have been with a range of recent mobile phones.
There is still a premium for Micro SD over SD and USB sticks are cheaper but larger even a small USB stick in dimensions not capacity is 4x2x1cm.
While a good percentage of mobile phones now accept large Micro SD Cards there are a few recent offerings that do not accept even small ones.
However being able to use an adapter still makes a large capacity drive useful for moving large amounts of data around.
My own preference would be to keep it in the SD card holder as I have dropped a small micro SD card on the floor previously and spent many hours looking before I found it and if you have pets or children it could even end up being eaten.
The one I was sent is a micro SDXC UHS-I Card of 128GB. This card has an actual capacity of 115.2GB it's the normal 1000 or 1024 bytes difference.
Claimed write and read speeds are always difficult to recreate as it will depend on what you are writing (or reading) and are you writing to or from the micro SD card. Write speeds will always be lower than read speeds.
Read speeds for the M203 cards are stated as 'up to 100MB/s.
While I was sent the 128GB unit there are all sizes from 16GB to 256GB available from the first link.
Suggested uses are for mobile phones or cameras.
The card comes with a Five Year warranty and is stated to be waterproof and shockproof.
All details available from the Toshiba site on the second link below.
The Toshiba micro SDXC UHS-1 Card (M203) 128GB is available from Amazon for £37.98.
https://www.toshiba-memory.com/products/toshiba-microsd-cards-high-speed-m203/