ThePhoneCloud PX1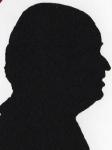 Review controls
Maybe suitable as a phone for a younger child because every action is monitored, once older although it has good intensions I doubt the child will allow their parent or guardian to know their exact whereabouts all the time.

click image to enlarge
The purpose is to protect the child from being bullied and while in my day the bullying was done face to face nowadays it seems to be done predominately online and this phone has a large range of words – some I have never heard of – that it will not allow to be used without being reported.
The Phone itself is a rather nice 5.5inch screen running Android 7 with an overlay which is called "The PhoneCloud Control Panel" that you are unable to close even should you want to.
Start up is 20 seconds and shutdown is 2 seconds to screen blank, 3 hrs recharge when off.
This I am told is designed for children in around year 7. I expressed my concerns to the phones designer who is a parent of several children, from the parent's point of view it is great knowing where their child is, for the child less so.
I was sent the phone with an O2 SIM which had the annoying property of sending an empty voicemail each time you started the phone.
The phone layout is a little different with volume up and down on the right side and a raised on/off button below this. The base has speakers, the left side dual SIM entry points and the top has 3.5mm socket for headphones and charge point. Below the face of the phone the normal three button layout is varied, the slightly raided centre button is Home, the left button which normally shows all opened Apps only gives access to Wallpapers and Widgets while the right button does revert one screen. Multiple presses of the Home screen does allow you to close some open Apps, the one that never closes is App permissions that is linked to the parent or guardians phone and or The PhoneCloud online App that can control the phones usage track the phone even get notified of any message or email that has any of a large dictionary of swear words currently over 1000.
This is said to help protect the child from bullying.
The home screen in the parents knows how long the phone has been on, its battery state, how long they have been playing games, what Apps are in use - certain Apps cannot be downloaded, it can lock the phone and then only the five emergency numbers can be dialled.
My feeling is that a year 7 child would hate being tracked either for the physical knowledge of their whereabouts or by their parent knowing of any swear words being used in messages etc.
Each Phone comes with a simple written contract so the child does know of these restrictions.
It is a nice phone and while the child will probably need to get permissions from their parent to download a lot of innocent sites the default is probably set to ban almost all unless approved, for instance www.gadgetspeak.com is banned without parental approval.
Although sold as 4G on quite a lot of times it only gave me 3G but that is down to O2 phone masts in my area.
The link below certainly shows children a lot younger than year 7 and for them it may be more acceptable to have restrictions, I see currently you get a free Bluetooth headset with the phone.
The PhoneCloud PX1 is available to buy now from the link below in Black, Gold or Rose for £195.