Revisiting Lagoona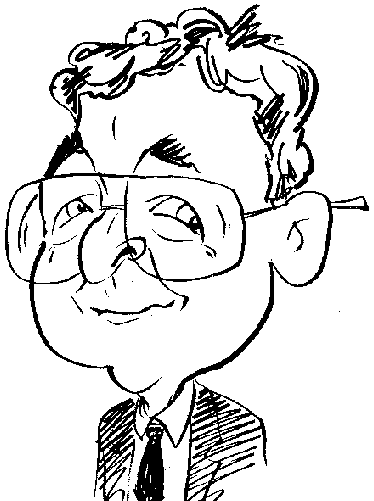 Review controls
Deep down, under the ocean waves, is a pleasure park for the aquatic inhabitants. Now is your chance to join them.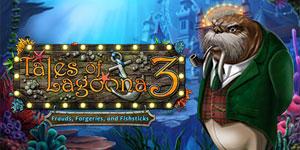 While you might expect a game's title to give you a clue as to what you might be faced with – but this is not always the case. Take for instance Tales of Lagoona 3 – Frauds, Forgeries and Fishsticks. Set 20,000 leagues beneath the sea, this Hidden Object game offers little explanation with regards what to expect as you set about rescuing Poseidon Park. So lets take a look at what this enigmatic title has to offer, starting with environmental adjustments.
Before entering this sea bed location you can make adjustments to the volume levels for background music, sound effects, ambient sounds and the voices used to deliver the game's dialogue. You can also opt to play the game in full screen mode with a custom cursor, auto-hints plus activate an auto-advance feature during the use of any dialogue, saving for a few mouse clicks, and access to a tutorial feature. Playcademy, the game's developer, has bundles a number of bonus items with this 3F (Frauds, Forgeries and Fishsticks) title. You can check out various items of wallpaper, screen savers, music, statistics and goods required at different points during the game. By visiting all the different locations featured in this game, you will unlock a Seek & Sprint challenge,
Your role in this game is that of Leona who is in charge of keeping the Poseidon Park running smoothly with help from her second-in-command, a turtle named Theo. Leona can also count on support from Mayor Finn and help from the townsfolk to overcome several disasters
The game starts as Leona returns a little early from a much needed vacation, expecting to see any minor maintenance tasks completed and everything ready for a reopening of the Poseidon Park to the general public. Leona quickly discovers that a great deal of work needs to be completed and that her friend Mayor Finn was missing and the crafty Mayor Peabody was back in control. It is up to you, with help from the town folks, to save the park and thwart Mayor Peacock's evil plans.
Spread out over an area of the sea bed, Poseidon Park adopts a Sim City like appearance. In your role as Leona you can move around Poseidon Park by moving the camera to a more suitable position and zoom in for a closer look as you target specific areas to complete actions required to carry out tasks and earn funds to finance any rebuilding that might be required within the park.
From time to time you will encounter other characters. These characters can be townsfolk, your assistant Theo and even the dastardly Mayor Peabody. Any conversation involving these characters will be delivered in a combination of spoken, voice-actor dialogue and printed text.
Not surprisingly, as this is a Hidden Object game, there will be a numerous occasions when you will be faced with the task of finding certain objects within a particular location. In the case of this game, the objects are indicated by four different types of clues. Along with the standard word clue, you might be presented with an appropriate silhouette, a broken image or a riddle. A rechargeable Hint feature can be used to identify the location of an item, with you getting to select which one to target.
As well as the numerous Hidden Object scenes, you can explore upgrade options, complete quests, search for rainbow fish, gold and tokens plus the three gems hidden in each scenes in order to complete over 100 trophies and achievements. The game contains over 250 puzzled that will require solving as you aid Leona and Theo in looking after Poseidon Park. While certainly challenging, I felt the game was over-packed with tasks that needed completed. A few less tasks and more relaxing moments would have been appreciated and would have made the game more enjoyable.
Priced at $9.99, this game is available for downloading from www.gamehouse.com. The game requires a 1.6GHz processor with 1024MB of RAM and 375MB of hard disk space running Windows 7 and later.
http://www.gamehouse.com/download-games/tales-of-lagoona-3-frauds-forgeries-and-fishsticks