TIDAL Streaming Service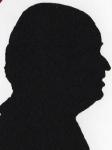 There are lots of streaming services out there perhaps the best known is Spotify but that has one big minus good quality MP3 is the best available. Recently I told you about Qobuz that offered better and here TIDAL that offers you FLAC.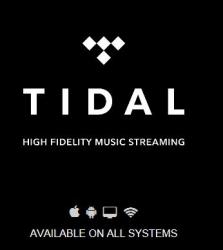 click image to enlarge
They have two subscription price points according to their site £9.99 for MP3 they call it Premium and £19.98 for FLAC which they call Hi-Fi, both those figures are monthly there are other figures given for six month and for more than one person. There is a Free Trial available and during that time you can cancel without any charges being made to your credit card or Pay Pal account.
I got my trial via whilst I was reviewing another product and while I tested a range of services sometimes with the same track I can say that the sound quality from the speakers with the Tidal versions was far superior, the old story 'rubbish in rubbish out' only here 'quality in and with good speaker's quality out'.
According to the TIDAL site they have 40million songs and 130,000 videos available to stream in lossless CD quality.
They say there is no advertising but I see they are willing to allow uploads from unsigned artists.
It is stated to work on SmartPhones both Android and iOS as well as computers and Network Players such as Sonos and many others.
You can play music direct when online and they have an offline mode which means you can download music over Wi-Fi and play it when you do not have connections available and this can mean when out and about and this can avoid data charges. This works with both the Premium and Hi-Fi services.
While the full experience is available on SmartPhones over Wi-Fi and 4G mobile you will find that you can only stream at Premium level from most browsers the exception is Google Chrome which allows Hi-Fi streaming. I have no idea why this is but certainly when I checked via the procedure below in both Firefox and Internet Explorer this option was greyed out and Premium was selected but using Google Chrome it was Hi-Fi that was selected.
If in doubt go to Settings, Streaming and you will see if Hi-Fi is available.
I can only talk about content from what is my Genre and that is Jazz and I certainly more content from a wider range of artists including British ones than I have on other streaming services. I did find that other services had a better content section meaning that they often mentioned other musicians apart from the leader, this I find useful as it enables you to find other examples of their work when acting as a 'sideman'.
I see that TIDAL are based in Sweden.
I still prefer holding the CD and reading the notes whilst playing but TIDAL has introduced artists to me that I would not have heard and in that way my knowledge has improved.
You can try TIDAL for free for a limited time but you will need to enter a Credit Card to do so.