SwannOne Home Protection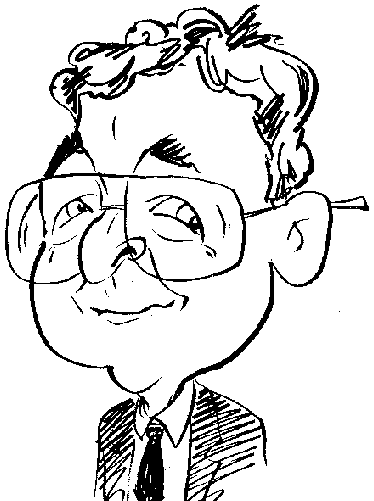 Well know for its range of home security products, Swann has released its SwannOne kit. This product is meant to provide the user with a range of security features that have been designed to protect your home whether you are present or absent for any reason.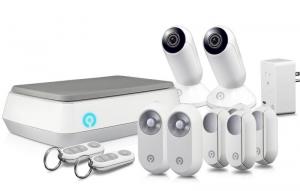 click image to enlarge
Central to the heart of the SwannOne system is a Smart Hub which is provided with an Ethernet cable and power lead. This plinth shaped box, with dimensions of 220 x 135 x 60mm (W x D x H) acts as a half-way house between the resident router and any additional attachment elements making up the SwannOne system. The Smart Hub features connections for power, Ethernet and USB plus WPS, reset and speaker / microphone options. In addition, the Smart Hub has a removable top cover which reveals a docking station for charging a smartphone.
A camera, with a magnetised base station and separate power lead, is supplied for indoor use to monitor and record events. Also included with this kit are a motion detector sensor, two window / door sensors and two key fobs. These items are all powered by pre-installed batteries. Completing the package is a Smart Plug, brief Quick Start Guide plus some stickers to either let others know that the premises are protected or that you have something worth protecting.
Before setting up this home security system you will need to carry out a couple of tasks. In common with other similar security systems you will need to download a free iOS or Android app and create an online account. This account requires an email address, name and location address details. You will need to provide a username and password consisting of both letters and numbers. A confirmation email will be sent to the provided address with a link to verify the account.
When setting up the certain aspects of this home security system, Swann has taken the decision for these elements to be tied to a specific account. While this should have no effect on ordinary customers as they set up protecting their home, it did cause a problem for yours truly. As my review sample had been used previously by another journalist, it had already been assigned to another account thus blocking my use. Fortunately Swann's PR agency was able to circumvent this problem and I was able to continue.
Unfortunately, even with this problem solved, matters did not run entirely smoothly. I was able to set up the Smart Hub without any problems arising. However matters took a turn for the worse when I moved on to the SoundView Indoor Camera. The set up process asked for the Flash Player to be added to my browser. A firmware update was then detected, which could take up to 30 minutes, and this was automatically instigated.
This update failed at just over 80%. A further four attempts at installing this firmware update were carried out with each one failing at roughly the same stage. Following a break from this metaphorical banging of my head against a brick wall, the sixth attempt at the firmware update was completed successfully. I could then move on and give the camera a name and position it for the best viewing angle for the live feed it could provide to a smartphone.
At this point, breathing a sigh of relief, I moved on to the other supplied elements making up this home protective system. I would like to state that everything then proceeded smoothly but that would be untrue.
The two key fobs, motion sensor and a pair of Windows / Door sensors all required a cover to be removed so that a paper tab, blocking the battery connection, could be removed before pressing a miniscule button to instigate a pairing process with the Smart Hub. In each case the device to be added needed at least one reset before the connection to the Smart Hub could be established. The one exception to this was the Smart Plug which resolutely refused to co-operate and was ignored by the Smart Hub with no connection being made.
Once the set up is complete, or in my case almost complete, the SwannOne Home Control Kit does redeem itself somewhat. You will get email and push notifications of events detected by the protective elements. These notifications can be sent to two different smartphones. You can add further items from Swann, such as a siren, lock or thermostats, to this system if you are braver than me and might enjoy periods of frustration.
Having checked out a number of home protection products in the past, I can not remember any that caused me as much difficulty as this SwannOne kit. Even ignoring the initial problems with the review kit being pre-registered, the numerous firmware updates and the resetting required by components are not the type of welcome to a product that users will appreciate. My advice regarding this product would be to wait for the next version when Swann has fine-tuned the firmware update and set up procedures that you may have to endure. Currently Amazon has this product listed at £389.