Solving Crime in New York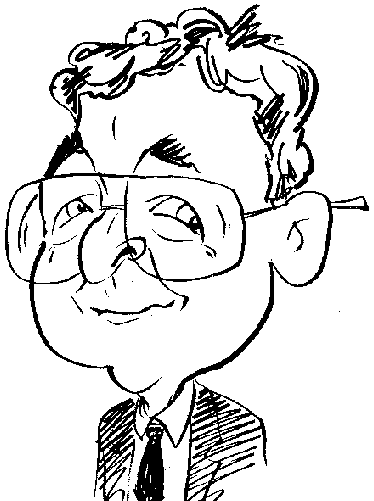 Review controls
Rather than a trip to the cinema, a film story could come to you with a game like Righteous Kill.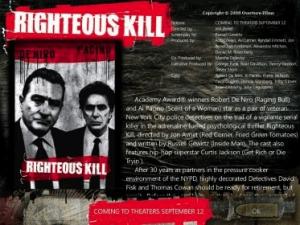 click image to enlarge
With a title that might send a shiver running up or down your spine, Righteous Kill is a Hidden Object game developed by Starz Media. As you might suppose from its title, this is a game based on the film of the same title. The film relates the story of New York police detectives, played by Robert De Niro and Al Pacino, tracking down a serial killer. Not having the financial backing of the film unit, you have been assigned to take over from the dual role played by De Niro and Pacino and adopt the persona of the female Officer Dean who has just been assigned to a new vigilante team which is part of the New York police department.
Righteous Kill allows profiles to be created for up to five different players to take on the role of Officer Dean. Adjustments can be made to the volume levels used by background music, sound effects and ambient environment. You also have a choice of full screen and window mode viewing of the various scenes.
Mixed in with some cinematic style video clips and still view of the New York Police Department scenes, the Righteous Kill game covers three different murder investigations. These murder investigations are sub-divided into five sections or cases thus giving you a police career of 15 cases. The number 15 has an important role to play in this game. Often your police persona will need to visit various locations where 15 objects will be concealed within each scene and listed in a text format.
Depending on your progress through the various murder cases, you will have to visit an increasing number of locations for each case. You start off with just a couple of locations but this number will increase. In each instance you will have a choice of which location you visit first and you are also allowed to switch between the locations as you wish in your search for items.
A time limit will be set for the completion of each set of locations. Initially, with just a pair of locations, you will have a ten minutes time limit but this will be increased by an extra two minutes for each additional location within the case. Failure to complete a set of Hidden Object locations within the designated time period, will mean you have to tackle the case again with some differences in the list of objects. Sometimes locations tend to be repeated with a different case.
With the set of Hidden Object locations completed, the focus of your case will change and involve a variety of tasks. You might need to dust down a group of objects and then search of any fingerprints that might be revealed in order to help identify a possible suspect for the current crime under investigation. The actual checking of the discovered fingerprints will be carried out elsewhere.
Other tasks that follow include putting back together pieces of a document that has been torn up, spotting the differences between two similar scenes and arrange photos into a flow chart. Unlike the Hidden Object cases with a time limit restriction, the other types of tasks allow you to take your time and even offer a skip option allowing you to move on without occurring a penalty.
While, as mentioned earlier, there is a connection between this game as the world of movies, there is one aspect which does miss out with the transfer from one medium to the other. All the dialogue in this game is delivered solely in text format with mouse clicks being required to move between the different segments. I suppose this aspect could be regarded as a step back to the time of silent movies.
While you do get a few scenes based around the Police Department, most of the game's graphics involving your character is less impressive. However it should not interfere with the playing of this game. An internet search for this title should reveal possible free downloads of the title which requires a system running Windows XP and later.
Righteous Kill Download - Hidden object game based on the film with the same name (informer.com)