Shipwrecked Survivors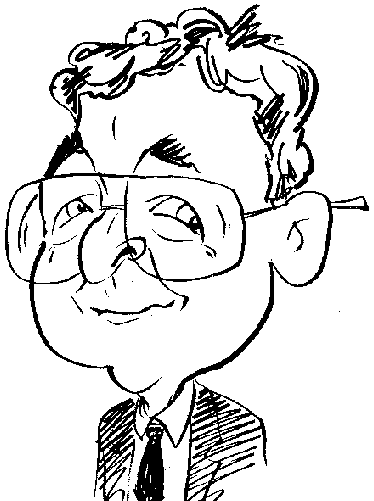 Review controls
When two people are separated by a shipwreck, how do their stories develop?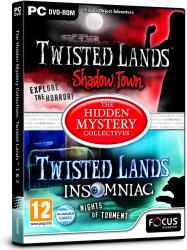 click image to enlarge
This next product bundles together Twisted Lands - Shadow Town and Twisted Lands - Insomniac in Collector's Edition versions. Both titles, being in the Hidden Object Adventure genre, have been developed by Alawar's Stargaze team. When it comes to installing these two titles, you have no choice but to copy them both to your computer's hard disk thus relinquishing 1.4GB of space. The games can then be launched and played individually from the same opening menu.
Setting up the two titles follows the same pattern with one exception. Each title allows you to create profiles to record the progress of individual players plus adjust the volume levels for background music and sound effects with an option for full screen viewing. While Shadow Town adds an option to play the game in easy mode with sparkles, Insomniac replaces the easy mode option with one dealing with an aspect ratio setting.
Included as part of the Collector's Edition of these two titles is a Strategy Guide feature. Whereas Shadow Town refers to it as a Walkthrough, Insomniac prefers the term Strategy Guide. In either case, this helpful feature divides its content into screen grabs showing the positioning of Hidden Object items and clips showing how to proceed with a particular task.
Twisted Lands - Shadow Town
Shadow Town opens as a young couple, Angel and Mark, are involved in an illegal underwater search for treasure. Running across the bottom of the screen are tools for a Journal recording findings, inventory and a rechargeable Hint feature. The game's mouse cursor changes shape to indicate when certain actions are possible while sparkles will provide additional assistance at times.
Almost as soon as you have got use to the gaming interface, Angel and Mark's boat is wrecked and Mark finds himself cast ashore on an island with no sight of Angel. The game then revolves around Mark's exploration of the island in search of Angel. Mystery upon mystery is encountered and ghostly figures make regular appearances in various buildings, and a wrecked ocean liner, dotted around the island. If dialogue does occur during the game then this will be in printed format delivered by static onscreen characters.
The game features numerous Hidden Object sessions that all make use of the same format. A scene, often featuring cluttered objects, is combined with a text list of required items. One of the items will be a reward for completing the task. In some instances a scene may be revisited with some alteration in the required list. Unlike Hidden Object game play, mini game puzzles are less frequent. They generally require the collection of certain objects, such as tiles, which can be used in different ways.
Twisted Lands - Insomniac
Allowing Mark to take the lead in Shadow Town, Angel takes over centre stage in Insomniac. Awakening in hospital following an accident and being recommended for a lobotomy, Angel sets about escaping from the hospital and discovering why she keeps seeing ghostly figures and people with disfigured faces in environments that seem to cover two different time periods. Along the way Angel will need to collect photos of children to complete a photo album. Hopefully all this will be explained by the time the game reaches its conclusion.
Hidden Object game play follows the same pattern as with the other title by combining a scene with a text list of items to be found. There were odd occasions when certain words in the list were coloured black and these required an additional action before being found. I felt the Hidden Object scenes in Insomniac were slightly easier than those in Shadow Town.
Mini game puzzles appeared fairly frequently in this title. Often they would involved using codes in appropriate locations while the manipulation of tiles, balls and pieces of an image were the focus. A Skip option becomes available if a puzzle should prove too difficult for the player.
With both titles, the game's storyline might be considered a little old fashioned in its approach but it fulfilled its purpose. Of the two titles, I preferred Insomniac with its atmospheric sound effects. A quick check of Amazon revealed that you should be able to purchase this two pack bundle for £5. The game requires a 1.4 GHz processor with 1.0GB of RAM and 1.4GB of hard disk space running Windows XP and later.