Fall of the New Age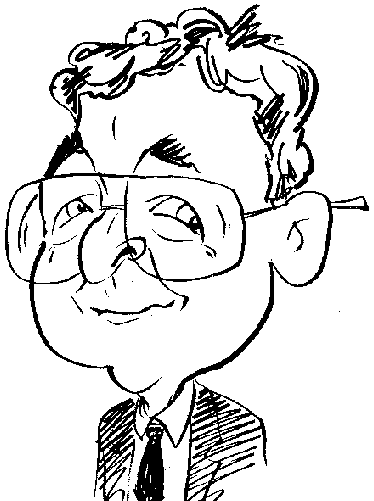 Review controls
Put your skills as a thief to good use as you attempt to thwart a secret cult intent on taking control.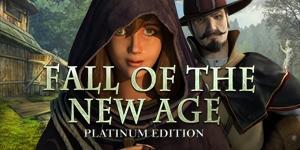 Released as a combined effort from Playrix Games and Shaman Games is the Hidden Object Adventure game entitled Fall of the New Age. I have been looking at the Collector's Edition of the game which features a number of bonus items to which you gain access once the main game has been completed. These bonus items include Concept Art, Wallpaper, Screensaver, Art, Music and Video.
Ensuring that different members of the household can play the game, individually named profiles can be set up to record each player's progress. These profiles can contain adjustable volume levels for music, sound, ambience and voice for the spoken dialogue used throughout the game. You can also select to play the game in full screen and widescreen modes with a custom cursor. Unlike certain other games of this genre, there is no option to play the game using different levels of difficulty.
The game is set in the period of history immediately following the dark Middle Ages. It is a period when superstition and fear still held sway in the minds of the majority of people. While science and culture were just starting to make inroads into society, there were some who were prepared to do anything to retain the status quo and keep power for themselves. Made up of officials, financiers, merchants, local mafia and even high ranking members of the police force, these individuals came together to create a secret cult to rule cities to suit their own needs. Your role in the game is that of Marla who, along with her brother Ray, made her living through criminal activities.
You are introduced to your character during a lengthy animated video sequence. During this action, Ray is kidnapped while Marla is arrested and thrown into prison as she tries to escape following a burglary. This brings us to the start of the game with a familiar locked room puzzle. Fortunately with this situation you do get some outside help to solve the problem.
An optional tutorial is available to explain about the different types of cursor used in the game and the layout of the well draw scenes with realistic, fully animated characters. All four corners of the screen are used to house the various features. The game main menu is tucked away in the top left corner while the Strategy Guide and journal occupy the top right corner. As well as recording your findings, the journal has a map section. Situated in the lower left corner is the recharging Hint feature that houses a ferret. The lower right corner holds Marla's disguise kit which I will return to a little later. Also positioned at the bottom of the screen is the inventory which can be locked in position or remain hidden until activated by the mouse cursor.
Not surprisingly, otherwise we would not have a game to play, your character escapes and teams up with Herbert, an old companion of your father, to defeat the cult and spoil its evil plans. There is a great deal of moving around the various locations which are displayed in realistic detail. From time to time there are some 3D style cut-scenes as the storyline develops and Marla uses her criminal skills to thwart the plans of the cult and help rescue her brother.
As a thief, Marla will need to use her skills so that she is able to enter rooms that have been locked to safeguard their content. Marla is an expert in the use of lock picks and finds a set of these implements early in the game. You will need to use the lock picks to gain entry into certain rooms. Marla is also skilful in the use of a catapult to carry out certain tasks. Being well known as a thief does have its disadvantages such as being quickly recognised. To avoid this happening, Marla can change her appearance using the disguise kit mentioned earlier. You will need to collect the articles of clothing and make-up required by Marla These articles will change according to the situation and they will need to be found through playing Hidden Object games.
Hidden Object game play tends to follow one of two main methods. You could be presented with a left/right scrollable row of silhouettes. As each item is found, the silhouette will be replaced with the actual item with the positioning of the scrollable row being adjusted automatically as necessary. Some silhouettes will initially be covered by a chain which means that an additional action will be required before it can be found. You will also be asked to find a text list of items.
Along with the various lock pick puzzles, the game features a variety of puzzles which have been designed to suit the style and environment of the game. After a delay, a Skip option will become available for any puzzle you have trouble solving.
While I missed the challenge of playing the game using different difficult levels, I enjoyed all the game's other aspects of great graphics, well delivered dialogue, interesting puzzles and the innovative disguise feature. The game is available for downloading from various sites priced at around $19.99. System requirements call for a 2.5 GHz processor with 2048 MB of RAM and 610MB of hard disk space running Windows SP and later.
http://www.gamehouse.com/download-games/fall-of-the-new-age-dsc