Defeat the Curse!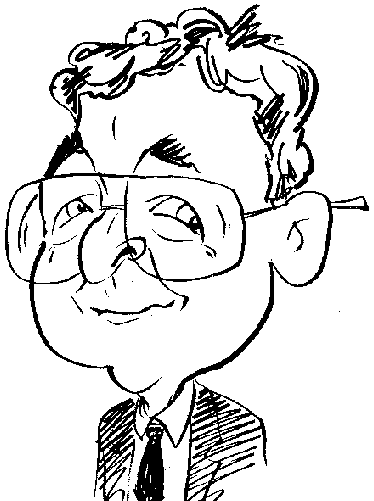 Review controls
Pitching sister against brother, this next game involves an Egyptian curse and the power to do as you like.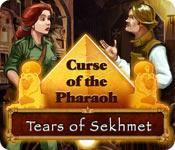 Developed by Pho3nix New Media and available for downloading from Big Fish Games, Curse of the Pharaoh - Tears of Sekhmet is a Hidden Object game. As you might surmise from its title, this game is based on one of the so-called curses that Pharaohs of Ancient Egypt were said to use to protect their burial site from the actions of grave robbers and those intent on improving their knowledge of earlier civilisations.
In this case the curse is the work of Queen Nefertiti. It involves the seven Tears of Sekhmet. If these ancient elements are brought together then whoever holds them will have unlimited power to do as he pleases. Not surprisingly your role in this game is to help Anna and her friend, the professor, ensure that the Tears do not fall into the wrong hands. As your adversary, Anna's brother will try to take control of the Tears by putting obstacles, such as kidnapping the professor, in your way.
The search for the various Tears takes you to different locations that include Egypt, London, Paris, Antarctica and South America. Each location will contain a series of five scenes, some of which will need to be visited more than once to complete the designated tasks. Aiding your way of moving between the scenes is a map feature. Displaying the scenes as circular bases with indicators showing whether the scene is open, locked or completed plus whether it contains items to be collected, you can click on the map and move to the desired scene.
Each scene will feature two separate Hidden Object sessions made up of either 10 different objects or 10 items of the same or similar type which need to be visited on separate occasions. In the case of 10 different objects, these will be listed in text format. Certain objects in each scene will have been designated as being required to fulfil a particular task. For example this might be a crowbar needed to open a doorway to another areas. These designated objects will be identified with a label that appears when it is touched by the mouse cursor. Sometimes the object can be used immediately but often you will need to switch to a puzzle mode in order to carry out the necessary task.
Also included in each scene will be a piece of a mask of the Pharaoh's face. Once all the pieces of a mask have been collected then you will receive a reward. Although not always immediately available, three coins are integrated into each scene and will need to be collected. These coins are used to pay for Hints and other features in the game's Store feature.
Hints, which can be used to help identify objects, have a personality of their own in this game. A Hint in this game comes in the form of Wipi which is an animated creature that lives up to its name. When called upon this cartoon character will whip in to perform its tasks of identifying a required object before dashing away with its job done. You start off with three Hints but can earn more by keeping your eyes open, and mouse cursor at the ready, as Wipi will randomly appear at the edge of the screen. By clicking on Wipi before he disappears, you will gain an extra Hint.
Hidden Object game play isn't the only form of screen action. You could be asked to find 10 differences in two similar scenes. The differences often consisted of the use of a different colour, the removal of an object or the angle at which an item is displayed. As with Hidden Object scenes, the Spot the Difference scenes also make use of Wipi and its Hint feature.
One disappointing aspect of the game was the linking sequences that appeared throughout the game. These used a comic book style of images with accompanying dialogue limited to just print format with hardly believable content.
The game allows you to set up profiles for different users, adjust the volume levels for music and sound effects plus view the action in full screen mode and activate an auto hint feature. This game is currently available from Big Fish Games priced at $2.99. Curse of the Pharaoh: Tears of Sekhmet requires a 1.0 GHz processor with 512MB of RAM and 110MB of hard disk space running Windows XP and later.
Curse of the Pharaoh: Tears of Sekhmet > iPad, iPhone, Android, Mac & PC Game | Big Fish (bigfishgames.com)