Total Body Shaving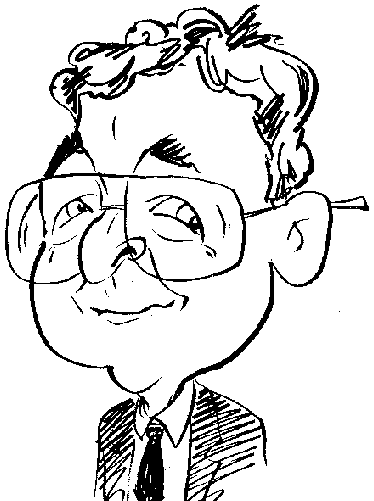 Review controls
As part of its latest range of products, Philips has released a total body shaving device.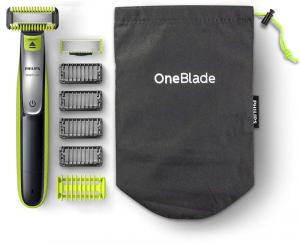 click image to enlarge
With a title that clearly indicates its targeted area, the Philips OneBlade Face + Body product is a shaver whose general appearance might give the impression that this is a manually operated device. However appearances can be deceptive. In fact this particular shaving device, with its offer to trim, edge and shave any length of hair, is a rechargeable battery driven product.
Investigating the dual layered packaging revealed the Face + Body shaving unit on the top level of the package. The shaver is surrounded by a variety of accessory items. A two-pin charging lead and more accessories occupied the lower level along with documentation items.
As mentioned earlier, this OneBlade Face + Body device, decked out in a combination of black and lime green which I felt was not the most attractive partnership, has a shape which does resemble, somewhat, a more traditional manual shaver, admittedly one whose grip handle is far thicker than what you would find on a typical shaver handle. The thickness of the handle is due to it holding the device's battery unit. Located at the vase of this shaver's handle is a two-pin socket for attaching the supplied lead when charging the battery which should give 45 minutes of use after a full eight hours of charging. This hardly seems like a fair exchange rate. To me
When in use this OneBlade Face + Body device feels comfortable in the hand. Both sides of the handle have a rubberised feel and come with a chained metal type of patterned effect. Positioned conveniently for use by a right or left-handed person is the front-mounted power button.
The business end of the OneBlade Face + Body shaver features a flexible shaving head which has been designed for the man who uses facial and body area art to enhance his personality. The Philips OneBlade Face + Body shaver kit makes use of unique OneBlade technology that provides fast moving cutter capability to power through the longest hair. This shaver has dual protection made up of a glide coating and rounded tips that have been designed to protect the skin from damage.
The kit comes with a pair of blades. One of the blades is meant for use on the face where it can give an even trim from 1 to 5mm while its dual-sided blade can be used to create perfect edges and sharp lines. Switching to the body blade gives the shaver the opportunity to apply a trim in any direction, carry out a smooth shave over a large area plus affix a special skin guard to provide an extra layer of protection thus giving the shaver some peace of mind, if the need arises, to shave the more delicate areas of the male body.
Accompanying the two supplied blades, which are both expected to last for up to four months of use, are various clip-on accessories. There are three "stubble combs" useful for tackling 1, 3 or 5mm of short hairs. You also get a clip-on body comb for 3mm hair and the clip-on skin guard mentioned earlier. Like other modern shaving devices, the Philips OneBlade Face + Body unit can be used for a wet or dry shave with or without foam.
When I was using the OneBlade Face + Body device, a couple of thoughts occurred to me. How come a device called OneBlade comes with two blades? I guess the reason is that it helps distinguish the Philips offering from those shaver products that have multiple blades making up their heads. The second thought was to wonder whether there was any correlation between the rise in body shaving popularity and the increase of body art, such as tattoos, being applied to both areas. I'll leave you to answer that thought.
If your shaving needs cover both the face and body, then this device is worth considering. The OneBlade Face + Body kit is available from Philips.co.uk, Amazon, Boots, Argos, Superdrug, Tesco and Asda priced at £49.99.
https://www.philips.co.uk/c-m-pe/oneblade-trim-edge-and-shave