Hunting for Treasure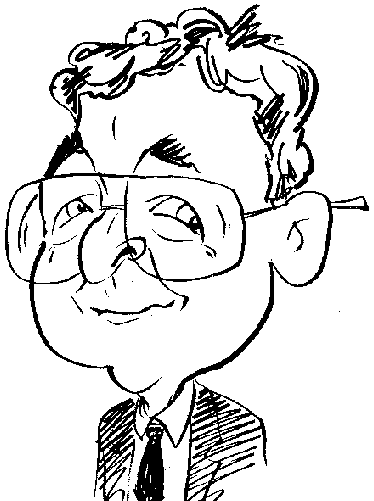 Review controls
Be careful what you seek as it could bring more trouble than it is worth.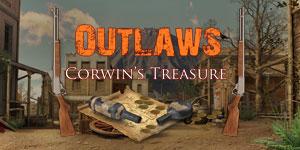 Developed by Interactive Dreamscape, Outlaws: Corwin's Treasure is a Hidden Object game. With this particular title you are invited to an abandoned town of St. Matrick, This location is rumoured to be the site where the fabled ancient treasure, known as Corwin's Treasure, is meant to be hidden. You have been hired to help the wealthy Mr. John Atkins, who to ensure your full cooperation and loyalty, has arranged for your wife to be kidnapped and held prisoner. He promises to return the lady to you once you have found the treasure and handed it over to him. In his opinion, this was a fair exchange.
Before embarking on this wife-saving mission, you can make certain adjustments to the game playing environment. These changes can be saved in profiles for individual players. You can adjust the volume levels for music (played on an electric guitar), sound effects and voice dialogue. The game can be played in full or side screen mode with a custom cursor defining your onscreen presence.
There is a choice of four different levels of difficulty as you select from Easy, Hard, Expert and Custom. Each difficulty levels has individual settings covering aspects of recharge speed for the Hint feature, active areas, puzzle and Hidden Object skipping plus a tutorial to help ease your way into the facilities of the game.
Starting with a familiar locked room scenario, the game features a series of well-drawn scenes that suffer a little from being rather flat in composition rather than layered depth. Running across the bottom of these scenes is an area containing the various tools available to the player. Taking over the central location is the game's Inventory holding the various items collected from different scenes. The Inventory can be locked so that it is always remains visible or hides away until its area is visited by the mouse cursor. If an item is accompanied by a plus sign then it will need to be combined with another item before it can be used.
On the left of the Inventory is a journal which automatically records your findings and delivers notes regarding the different characters in the story plus a list of objectives and the game's main menu options. The right side of the Inventory houses the rechargeable Hint feature and a map with compass facilities to help you get around the area.
As the mouse cursor moves around the various scenes making up this game, it will change its shape to indicate when specific actions are available. For example a speak box will inform you when a character has something to say. It might or might not be important. This dialogue will be spoken by a voice actor and in text format printed on the screen. Other cursor shapes include those for examining an object, picking up an item and the ability to travel in various directions.
Playing an important role in this game are the Mayan boxes that appear at various points during the action as you search for Corwin's Treasure. These Mayan artefacts are, in fact, puzzle boxes that need to be completed with a medallion and then have its puzzle solved by recreating a symbol from a selection of pieces. This achievement will grant you the use of a reusable facility such as a key, use of water, strength and invisibility to complete a specific task when necessary. Other types puzzles appear from time to time with the Hint facility changing to Info and providing instructions regarding the puzzle.
Apart from picking up certain items from within scenes, the game also features over 30 Hidden Object sessions as you need to locate items from a cluttered scenes. Adding a touch of variety to these scenes, sometimes the list of objects to find will be in text format or shown as silhouettes. On the completion of these sessions you will be rewarded with some of the objects located and these will be automatically added to the Inventory.
While I quite liked the idea of the Mayan boxes giving access to various powers. Outlaws: Corwin's Treasure was a little disappointing. The game allows you to find your wife early on but you make no attempt to rescue her from being tied up on a raised water butt. Also the game's ending was rather a disappointing anti-climax as the treasure is found, your wife released and Atkins cursed.
This game is available for downloading from Gamehouse.com priced at $9.99. System requirements call for a 1.0 GHz processor with 512 MB of RAM running Windows 7 and later.
http://www.gamehouse.com/download-games/outlaws-corwins-treasure