Orbi from Netgear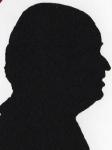 Review controls
If I said Master Socket few would know I was referring to how your Ethernet connection should be connected, if you have problems with slow speed or lots of time your line drops it's the first thing the phone engineer will talk about.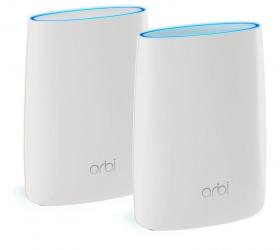 It seems that the only thing that should connect to your Master Socket is your Modem or Modem/Router. Phones should only connect via secondary sockets, of course this is not a problem if everything connects via Wi-Fi and everything is well in range. Only once you satisfy these criteria will BT or whoever your ISP is will then look to see if the problem is elsewhere.
A pair of Orbi routers can be the answer, in my case they are.
My master socket is near the front door; my computer room is at the back of the property. Until now I have tried a number of solutions none were able to satisfy the master socket having the Modem let along having it by itself.
Orbi is a solution that has a main unit and a satellite unit. Orbi used only Wireless to connect the two and it uses tri-band technology which uses both 2.4GHz and 5GHz bands in unison in such a way that the signal between the two remains at full strength no matter what is connected where.
So in my case my modem/router (a single outlet modem would do the same job) was moved close to the master socket. This is connected to the master Orbi, the satellite Orbi is placed in the computer room and the two are linked, this is well laid out in an excellent clear and easy to follow Quick Start Guide.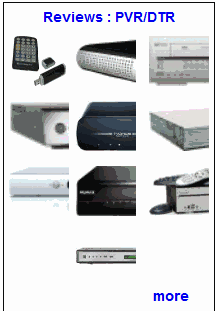 To facilitate the initial connection I took a notebook to the master socket to setup things so that everything now runs on the Orbi network. Once this is done the only part of my modem router being used is the modem to push the signal into the master Orbi.
Things like external hard drives and a NAS can run off the master Orbi leaving the satellite to control items like my two computers that do not have Wi-Fi and some other bits.
The main Orbi has four Ethernet ports one is taken by the Ethernet lead from the modem/router the other three can connect whatever you want. The satellite Orbi has four Ethernet ports all of which are free.
Both Orbi units have a USB port which mean printers or USB storage can be connected to them.
Each Orbi is powered separately so they will each need a power point – this is not Powerline so the power point can be on a gang socket or even a surge strip.
At the launch event I asked why a modem was not incorporated in the Orbi and the answer I got was that most people are forced to use the one port modem sold/supplied/given by their ISP so it would be a waste of money, if required Netgear will happily sell you such a device.
So now what difference does it make to upload, download and reliability?
My average download speed before Orbi was between 5-8mbps normally at the lower end of the spectrum.

My average upload speed before Orbi was at best .36mbps and often as low as .11mbps.
My average download speed with Orbi is 10.5mbps. My average upload speed is .9mbps.
Perhaps best of all before Orbi I had frequent line drops which meant pulling the plug on the modem/router and then restarting it. Since Orbi I have had only one line drop.
Now exactly two months after installing Orbi it is still working in the same way still only one line drop and I am sure anybody would be delighted with that, I have been asked to test a one port modem and after a period of time will do so and let you know if anything differs.
Orbi is not cheap I have one of each the master and satellite they are sold in a single box but you can buy extra satellites that could help in a larger office complex.
The Orbi Full Home Wi-Fi System – master and satellite - are available from Amazon for £399.78 with free delivery.