Olympus Pen E-PL8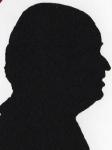 This is a small removable lens camera from Olympus that goes under the 'Pen' name that Olympus first created several years ago with a single offering that has now grown into a brand all of their own for small easy to use quality cameras.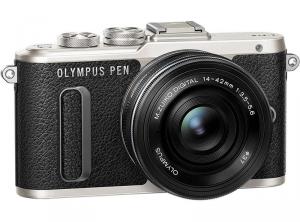 click image to enlarge
The Olympus Pen E-PL8 measures 12x6.5x6cm and weighs only 528grams with neck strap and flash unit attached, the latter increases the last figure the height by 2cm.
Going around the camera, the left side has only the neck strap anchor point; the right side has its pair as well as mini USB and HDMI sockets behind a flip door. The base has the solid battery behind a door that is also where you insert any SD Card you use, further along the base is a tripod anchor point.
The face has the 14-42mm removable lens that can extend by 2.5cm as well as a raised grip line.
The top that has insertion shoe for the supplied flash that when raised is never nearer than 5cm from the lens. Next to it is the nine position wheel then the shutter release and then the on/off button.
Finally the back that has a 6.5x4cm TFT that can lay flat or be raised by up to 90 degrees upwards or down by 180 degrees the latter ideal for 'selfies'. Towards the right edge two well marked buttons with padded thumb anchor point below these, next to this is an instant video button before the other two pairs of buttons that is split by the ubiquitous five position joystick control.
With some larger DSLR cameras I feel very ill at ease with the neck strap attached here however it fells right and of course that means that a near instant image can be captured.
The one thing missing is that you do not have a viewfinder and therefore you capture the image using the TFT and on a day when there was some sunlight this needs to be shaded in certain conditions. I got some very acceptable images just after dawn looking through bare leafed trees towards a bright orange horizon and true to the saying it was terrible later part of the day.
The camera can capture images in RAW, Large, Medium and Small in 16:9, 4:3, 3:2, 1:1 or 3:4. In 4:3 RAW or Large JPG is 4608x3456, Medium is 3200x2400 and Small 1280x960. The total pixels can be over 17MP but only a maximum of 16.1MP are used. There is up to 14X zoom capability.
In movie mode both full HD 1920x1080 @30FPS as well as 1280x720 are possible with maximum file size of 4GB (AVCHD) or 2GB (JPG) with maximum length of 29 minutes.
While I have only space to mention some of its capabilities the second link at the end goes to the Olympus specifications page. Things like the 25 scene modes the 14 art modes are shown there as well as the 7 preset values. You can even capture 8.5FPS in sequence mode.
The Olympus Pen E-PL8 kit is available from Amazon for £429.99 black leather or £20 more for white.