NextBase Crash Cam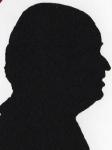 A dramatic title but today there are people out there determined to make you crash into the back of them by their actions so unless you have an 'independent' witness the fact that you hit the car in front makes you automatically guilty.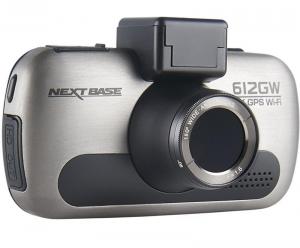 click image to enlarge
A Dash Cam can tell via satellite and video the speed you were doing, the exact time and date as well in some cases if you were talking but more importantly it gauges where that vehicle you just hit came from if it has crossed lanes if it has braked excessively etc. Most importantly it is classed as an independent witness.
So any money you spend on a Dash Cam is an investment against the possibility of losing your extremely valuable no claims bonus.
I have even heard that some insurance companies will offer a discount if you fit one. The minus point might be that the Dash Cam will be aware of your driving style and even if you speed up between speed cameras.
The Next Base 612GW has a screen 6.5x3.5cm in an overall fascia of 9x5.5cm. The depth of the unit is 4cm however the amount it will protrude into the car depends on how much the fitment sticks out and indeed the rake of your windscreen.
To watch any Dash Cam you should be a passenger and certainly not the driver.
The Next Base 612GW is 4K so the images captured are very detailed.
When I first used one of these I was amazed how good the detail is at night even on unlit roads this is of course down to the quality of the lens and sensor.
There is a fold out six side ten language Quick Start Guide that is easy to follow.
Insert Micro SD Card (not supplied).
Remove Cover
Attach Mount
Attach Mount to windscreen
Route Cable and connect power
Adjust the polarizing filter
In theory you are done, the route illustrated is to run the cable along the top of the windscreen, down the left side and along to the cars cigar lighter, in a lot of cases the cable will not be long enough so either get an extension cable or have it fitted and I know Halfords have such a fitting service. Having a dangling cable is not a good idea as it can distract.
Another advantage of a professional fitting is for those who do not use their cars everyday all Dash Cams have a small internal battery that can run down between journeys and that means the time and date will revert to a base number not great if you are trying to prove the time of accident. A professional fit should mean the unit continues to take a trickle of power from the battery even when your ignition is switched off; this is also useful for when someone backs into you when you are parked.
The camera overall view is 150 degrees so even people coming at you from the side can be tracked.
The Next Base 612 GW is available from Halfords for £249.
http://www.halfords.com/technology/dash-cams/dash-cams/nextbase-612gw-dash-cam