VDSL / ADSL Modem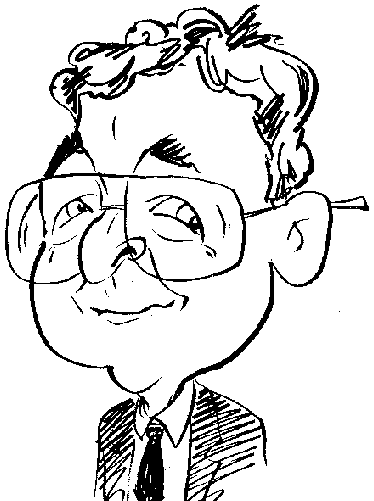 Review controls
Offering to add VDSL / ADSL Internet connectivity to your router-based LAN set up is a NETGEAR modem.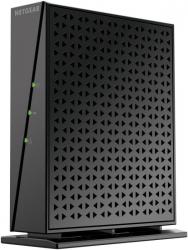 click image to enlarge
Supplied in undistinguished packaging made up of a rather plain cardboard box, the DM200 is a Broadband high speed DSL modem from NETGEAR. This product acts as the link up connection device between the vast virtual world, known as the Internet, and your router and / or computer. The DM200 product offers the user VDSL / ADSL Internet access.
Once extracted from its plain packaging, the DM200 kit consists of the main modem unit, separate power leads for either two or three pin mains connection plus Ethernet and telephone cables covering the relevant features. Concealed in the box, hidden below the modem unit, are splitters and filter units covering xDSL, DSL543 and DSL499 connection options depending upon your current set up. You also get a pack of folded Quick Start Guides in English, German, French and Spanish. A PDF version of the product's User Guide can be downloaded from a URL mentioned on the Quick Start Guide.
Like its packaging, the DM200 is rather plain in appearance. The DM200 combines matte and lacquered black faces. The unit has dimensions of 132.46 x 108.7 x 48mm (H x D x W) and weighs 171g. This unit has been designed to stand in an upright position which would not have been my choice especially as my cat quickly developed a habit of knocking over the modem in order to attract my attention when I was meant to be working rather than fulfilling his demands.
Decorating the front panel of the DM200 are three LED indicator lights. These LEDs provide green and orange feedback as to status issues regarding the features of power, DSL and LAN features. Running along the top and sides of the DM200 is a cut out pattern of triangular sections to provide ventilation to ensure any issues regarding over-heating should not be a problem with this modem. Located on the rear of the unit are connections for 12V mains power, VDSL and LAN connections plus an on / off stub button and reset pinhole button which remained unused during my review period.
When setting up the DM200, you are given a choice of supported operation modes. Detailed instructions regarding these modes are provided in the Quick Start Guide. You can set up this device to act just as a modem or in router mode as the device combines the functionality of a modem and router. If you already have a router that has its own combination of multiple Ethernet ports and Wi-Fi connectivity, then the DM200 can be used to add modem capability to the existing router.
Although not included as part of the basic package, in a similar way to the PDF version of the User Guide, you can download and use the free NETGEAR Genie software to help with the setting up of this modem. There is also an Internet Setup Wizard available online that can be accessed by logging on to www.routerlogin.net. I felt it was a pity that this User Guide was not included on the box. The information and assistance provided by this User Guide is well worth downloading.
NETGEAR has claimed that this DM200 can deliver download speeds of up to 200 Maps hence, I'm guessing, the product's identifying model number. The import section of the claim is the "up to" phrase as several factors can influence this figure. I was unable to achieve more than half of this claimed rate within my home base.
The NETGEAR DM200 is backed by a limited one-year hardware warranty. Technical support is available on a 24/7 basic for 90 days after purchase from a NETGEAR authorised reseller. System requirements call for Windows XP and later, Mac OS, UNIX or Linux. Supported browsers include Internet Explorer 5.0, Firefox, Chrome 11.0 and Safari. The DM200 is currently listed on Amazon.co.uk at £37.08.
http://www.netgear.co.uk/home/products/networking/dsl-modems-routers/DM200.aspx?cid=wmt_netgear_organic