NEOS Internal Camera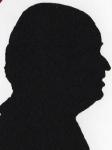 The first thing that encouraged me to test out this security device is that it only costs £19.99 yes the decimal point is in the correct place. So while it is on sale from a company that make their money from Insurance but at that price for a retail purchase it must be a no brainer. If you then go on to get discounted home insurance that's another win.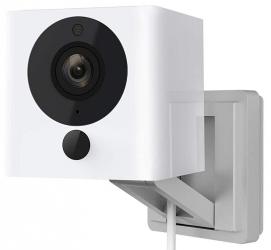 click image to enlarge
This is not a cheap no frills offering in fact it offers more than other cameras recently reviewed which cost a great deal more. Now available for all without their insurance for a little more.
This camera offers Full HD 1080p images and video, a lot of others only offer 720p.
In my tests the infra-red night vision was excellent and in good daylight it automatically gives colour however at this time of year there is not much of that, room lighting also gives a good colour image.
It has motion detection and sends alerts direct to your SmartPhone, so is the cat jumping around, are the kids home early or is it an intruder, you will know immediately.
In the case of the pet you can speak to it via the App 'Tiddles get down' may work.
It is set it to be auto armed or unarmed when you leave or return to the home.
Struggling to see clearly on your mobile pinch the display and get up to 8x zooming.
You automatically get Cloud recording of up to 12 seconds which are stored for 14 days with no charge.
Should you lose the Internet if you have inserted a micro SD card the recordings are saved on the camera, these can be longer than the limit imposed for Cloud recordings.
The camera is 4.5x4.5x6cm in its collapsed state but it has 3-axis movement to get it pointing at exactly the right place.
In this state the only visible connection is the supplied micro SD cable that plugs into the rear.
Setup is just a matter of following the instructions in the App. One word of caution if you are going to put it in an inaccessible position set it up first, as part of the setup is to show a QR from the SmartPhone to the camera and this needs to be around six inches (15cm) away. Having completed the setup you can then place it in its final position.
Apart from the infra-red lights on the front that you need to be very close to the camera to notice there is no indication you are being watched. The rear has the speaker, a USB socket, the Micro USB socket and a Blue LED if connected this is yellow during connection. However lift the stand and you reveal the Micro SD slot and a talking reset button that walks you through final setup.
I liked to digital zoom it should in most cases identify if what it is seeing is a problem or not.
At the price point it is certainly an 'impulse buy' and it could also save many arguments with your insurance company if you have video evidence.
Now trying to find problems there are not many I would have preferred the instruction sheet to be larger and indeed not to have had a silver on white font which is not that easily readable.
The NEOS Internet camera is available from Amazon for £24.99 including free delivery.