McAfee Security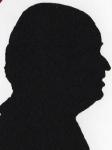 Yes security software is almost as boring as backup software but both are nevertheless essential software in the world we currently live in as there are vast numbers of people making their living from defrauding innocent people of their data and money.

click image to enlarge
Almost all new PC's and notebooks/tablets come with a limited time trial of Anti-Virus or more likely full Internet protection software and most of those that I see seem to be a version of McAfee.
McAfee now part of Intel called Intel Security they do four versions, first McAfee Anti-Virus which covers you from most Virus attacks and helps keep you clear of dangerous web sites. Next is McAfee Internet Security which covers both the items above as well as removing junk mail before it arrives in your inbox and gives you parental controls plus one user use of True Key. Moving on next is McAfee Total Protection that does all of the above plus has True Key protection for all the family stated to be five users, this product also protects your privacy by including file encryption. Finally McAfee LiveSafe which does all of the above – apart from the file encryption - and also gives you secure storage for important files and photos.
These days your digital life goes way beyond a PC or MAC as you will have SmartPhones and Tablets which could be from Android or iOS.
If you start with a limited time version you will need to get a user name and password and then during your trial you will always have the latest version and with a code provided you can then cover your other devices.
As you draw near to the end of your trial you will be reminded – and dare I say – nagged to renew your subscription.
This will cost varying amounts according to the version of the software you have, this no longer comes on a CD but if you go to store you see a 19x12.5cm card folded and sealed that contains a code. You can also purchase online in which case you just get the code. If you have a trial already your subscription will start on the last day of your trial so that stops the reminders for the next twelve months.
The actual product key is behind a strip so you can see if it has been tampered with much like a new pin from your credit or debit card company.
Many years ago the main complaint from users was that Anti-Virus software slowed their PC to a crawl not anymore first the install is small at around 200MB and second it works in a different way so no real reduction in speed should be noticed.
If you are currently in the market for a new PC or MAC or other device McAfee have worked a deal with Curry's/Dixons that if you purchase LiveSafe at the same time as eligible hardware you only pay £20, read on to find the current normal price.
If you are still unsure about the need for protection then try this fact given to me by Mark Vos of Intel Security 'there are 305 new malware items discovered every SECOND'.
McAfee LiveSafe is available from the link below for £79.99.
http://www.currys.co.uk/gbuk/computing-accessories/software/internet-security-and-antivirus/mcafee-livesafe-unlimited-2016-10134865-pdt.html