Finding Robby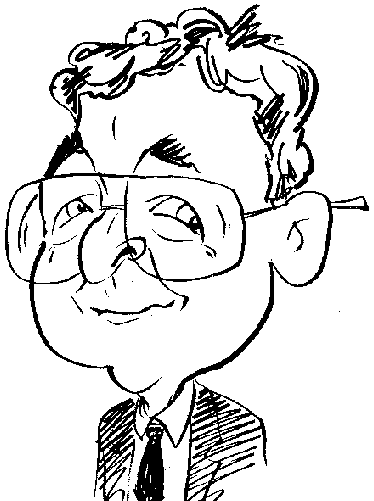 Review controls
Children can find it easy to get lost especially when surrounded by attractions. Can you help re-unite a grandma with her missing grandson?
Penguins do seem to appreciate mosaics. I am not referring to the artistic designs produced by the Roman Empire of many centuries ago but those that form the basis of Match Gems nonogram puzzle offerings featuring members of a penguin family. In this case the penguins are Mrs Penrose who, when taking her grandson Robby, on a trip to an amusement park, manages to loose the youngster. Her resulting search for the boy is covered by the game Fantasy Mosaics 45 - Amusement Park.
For those who are not familiar with the nonogram form of game play, I should explain that this is a way of creating colourful mosaics using a series of numeric clues. You start off with an empty grid made up of columns and rows. Running across the top and down the left side of the grid are a collection of single and groups of numbers. Depending upon the image or mosaic to be created, the grid will be made up of levels with each one being used for a particular colour with the numeric clues changing colour to suit the level.
Using the numeric clues you can designate whether a similar number of cells can be filled in with the appropriate colour. When more than a single number is allocated to a row or column then you must leave at least one blank cell between the group of cells that are coloured. As each level is completed there will be an automatic switch to another level or you can select to switch whenever you wish.
Profiles can be created so that the progress of different players can be recorded. You can also adjust the volume level used by background music and sound effects. Other options are available to play the game in full screen mode and select from three levels of difficulty, namely Casual, Advanced and Zen. Different amounts of help are available with these difficulty levels.
The game is spread over twenty chapters, each containing five different nonogram which need to be completed. Cells are selected for being coloured in with a left mouse click with a right mouse click being used to produce a blank cell. Arranged to the right of the grid being completed is a panel made up of the colours making up the mosaic. Also featured in this panel are rechargeable power-ups that can be used to identify a single cell or a group of cells plus offer a hint and show how many mistakes have been made.
Once all the levels of the grid have been completed, then they will automatically combine themselves to show the created mosaic. I must admit that it was only at this point that I could recognise the image just created. You will be shown an award screen displaying the mosaic plus the number of mistakes made, if any, the hints used and the time taken for that grid.
When the five grids of a chapter have been completed, you will be taken on a detour to the Park grounds and a new attraction will be added to this area. In some cases the attraction will contain a puzzle, such as a Hidden Object scene or fitting shapes so that they fill an area. Other attractions include a rocket ship, astronaut, caravan, horse, roundabout and a Big Wheel. The Park area can be accessed from the game's main title screen at any time.
Fantasy Mosaics 45 - Amusement Park is not going to keep you playing for late night sessions. Instead it can provide an occasional diversion when you have a few spare moments to kill. I did feel that more could have been made of the park amusement feature especially with regards to eye-catching animation. The game is available for downloading from Gamehouse.com where it is priced at $9.99. System specifications call for a 1.6 GHz processor with 1024MB of RAM and 139MB of hard disk space running Windows 7 and later.