Coffee and Words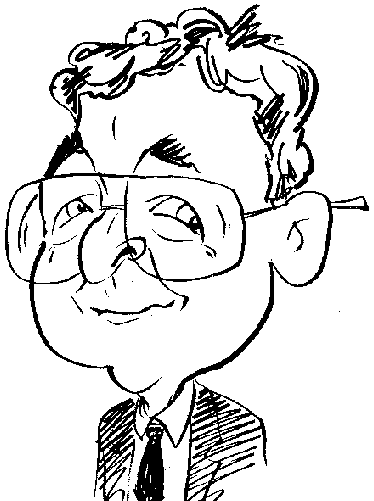 Review controls
While refreshing your thirst, you could also check your word spotting ability.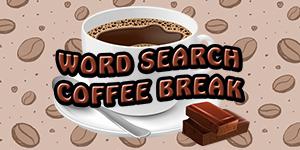 What do you do during your coffee break time other than enjoy your favourite beverage? In my case, the answer would be to indulge myself by devouring a two-finger KitKat bar. However you might prefer a more intellectual activity, such as the subject matter of this next review, to accompany your morning refreshment. If so then you might be interested in this next game.
Looking to provide a more relaxing environment after the hectic vacation theme of their previous title, Manicware has targeted the period known as the Coffee Break for their next excursion into the world of gaming. Thus we have another example of Word Square computerised. Once you have worked your way through the player naming process and adjusted the volume levels for background music and sound effects plus opted for full screen viewing, you are ready to put your word searching skills to the test.
Apart from the general subject area switching from a holiday scenario to coffee time, little has changed with this follow up offering. Again a choice of six different sub-topics, laid out against a fairly basic wallpaper layout decorated with coffee beans, will be available to filter your approach to the Word Squares. You can select from Types of Coffee, Café Stuff, Various Drinks, Fast Food (don't forget my KitKat), Games & Activities and Miscellaneous Doings.
These areas can be visited in any order and returned to as many times as you feel necessary. Whichever topic is your choice, you will be presented with a Word Square ready for action and accompanied by a panel showing a list of the words you need to find within the square. Depending upon the topic category, a Word Square could vary between 11 x 11 letters and 15 x 15 letters.
The accompanying list could consist of between 9 and 14 words. As with the choice of the topics, you have complete freedom as to the order in which you search for the required words which can appear in a vertical, horizontal or diagonal orientation. I did notice that an occasional word in the list could not fit in the space available and was spread over two line which could cause a little confusion.
When found you will need to drag over the word with the mouse so that it is coloured in and the word is removed from the required list. By being coloured over, each individual letters is still visible and this means in can be used as part of another word. The dragging over the located word can be carried out in either direction.
Once all the words in a list have been found then the player will be advised as to the time taken to complete the task. You will also be shown the best time for that particular grid. You can either replay that Word Square with a slightly different selection of required words to improve your performance or opt for another topic.
The game offers the chance to achieve six trophies. The first three of these trophies are awarded for completing a set number of Word Squares. For the more competitive and speed freak player, the last three trophies require a specific number of Word Squares to be completed within a set time limit.
This is not a game that will encourage late night gaming sessions. It is more likely to be used for a quick five minute session when you have a moment to spare. Word Square Coffee Break can be downloaded from Gamehouse.com where it is priced at $9.99. System requirements are listed at 2.0 GHz processor with 1024MB of RAM and 102MB of hard disk space running Windows 7 and later.