Lenovo Ideapad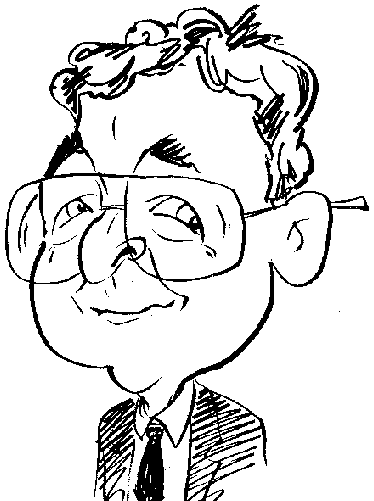 Review controls
When looking for a portable computer that will not take up too much room in your luggage, this next product might fit the bill.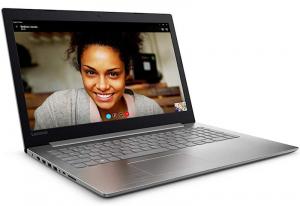 click image to enlarge
Avoiding any obvious confusion between the terms "laptop" and "notebook", when is a laptop product not a laptop? One possible answer to this conundrum is when the device under consideration, belongs to the Ideapad 300 series of units that come with the tagline of "being thinner and lighter with a narrower bezel than your everyday laptop". It has to be said that at several points in the marketing blurb issued with this product, developed by Lenovo, when the company seems uncertain as to the appropriate category as to which it should place this Ideapad and often refers to it as a laptop. So even with the Ideapad there is some confusion as to whether it is a laptop or not.
Category issues aside, I have been looking at the Lenovo Ideapad 330-151KB model which is built around an Intel processor and comes with a copy of Windows 10 Home operating system pre-installed. Decorated in a midnight Blue colour, which in certain lighting conditions I found hard to distinguish from Black, this Ideapad certainly has an attractive appealing look to it. Versions of this product are available based on an AMD Radeon processor. There is also a choice of other colour schemes on offer including Blizzard White, Iron Grey and Rose Pink. The Ideapad has dimensions of 358.4 x 244.1 x 18.4 mm (W x D x H).
With the model I have been checking out, Lenovo has paired a 15.6-inch FHD IPS display offering a resolution of 1920 x 1080 pixels surrounded by a 5.9 mm bezel, with a 102 keyboard with number pad. There is an optional backlit keyboard feature but this aspect did not form part of the unit I was testing. A wide area of wrist-rest space sits below the keyboard arrangement. Tucked away in the top right corner of the keyboard is a recessed power button that could be easily missed till you get use to its positioning.
Running down the left side of this Ideapad is a collection of sockets for various features. Heading this collection is the socket for the mains power driving the unit and also charging the unit's 2=cell battery that promises up to 7 hours of power with Rapid Charge capability that can give 2 hours of power following a 15 minute recharge. Next come sockets for HDMI connection, USB 3.0 Type A, USB Type C and a 3.5 mm jack sockets for headphone attachment. Switching to the right side of the Ideapad brings into focus a Kensington Lock connection, a second USB 3.0 Type A port and a 4-in-1 card reader.
As mentioned earlier, the Ideapad I was using is based on an Intel processor. This particular model had an Intel 8th Generation Core i3 8130U CPU running at 2.20GHz. Installed RAM is 4.0 DDR GB running the 64-bit version of Windows 10 Home operating system. Storage support for this piece of kit is handled by a 1TB SATA hard drive. Built into the Ideapad is a pair of Realtex 2W speakers with support for Dolby Audio. There is also support for WiFi and Bluetooth as you would expect with such a device.
While not designed to act as a desktop replacement unit, this Ideapad could, at a pinch, stand in as a temporary replacement for use on a desktop. However more observant readers will, no doubt, have noticed that this portable device does lack one element that some will consider vital to the make-up of such a device. I must admit that at first glance, I failed to notice that the Ideapad did not possess an optical drive for loading software and data that might have arrived on this type of format. You still have options to download software from the Internet direct to the Ideapad or via the use of a USB Flash Drive but optical drive loading does not form part of the Ideapad's feature set.
Both speedy at boot-up and shut-down processes, the Lenovo Ideapad 330 fulfilled all the tasks I asked of it. While you would not want to use it for video editing or hard-core gaming, it can cope with other tasks and offers plenty of storage for your documents, photos, videos and casual game collection. A quick Internet search should reveal that this product is available for around £345.
https://www.lenovo.com/gb/en/laptops/ideapad/300-series/c/IdeaPad-300