Visiting San Francisco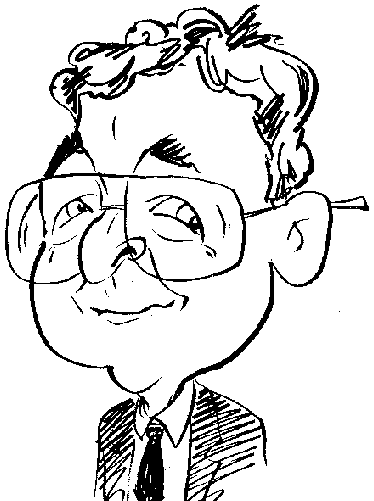 Review controls
If you are a compulsive traveller and fan of Hidden Object game play then Lazy Turtle Games hope you will try out its latest Amazing Vacation offering.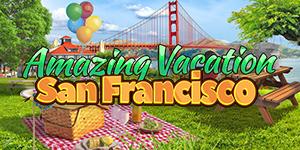 Those accepting this invitation of an Amazing Vacation will journey to San Francisco where they can check out 15 different locations as they test their Hidden Object searching skills. With options to create profiles to record the progress of different players plus adjustments to the volume levels for music and sound effects while viewing the game in full screen mode, this game has three levels of difficulty. You can opt to play with no time limit or face a restriction of completing each search within either 10 or 3 minutes duration.
The game's developers have selected 15 different locations within the San Francisco area. These range from the Golden Gate Bridge to the San Francisco Zoo. Each location will require you to locate 16 different items that are integrated into a scene of the area.
As this limit on the number of locations and items might seem rather sparse with regards to the game's content, you can visit each location multiple times with some variations occurring in the required list of items. You also have the option of selecting from four different modes in which the required list will be presented to the player. The list can be delivered in text format, as silhouettes, with scrambled words or in a mirrored mode setting along with the appropriate scene. You can vary the choice of presenting mode for each visit to a location.
With your location and method of display selected, you will be shown the appropriate scene populated with numerous items. Running across the bottom of the scene will be a panel providing relevant information and tools. Fortunately, as no help feature is provided as part of the game, the elements making up this area are easy to understand.
Taking up a central position is a selection of the objects to be found. Due to space restrictions, initially six items will be listed. As each item is found, it will be removed and replaced by another from the store until 15 required items are found. Any item in the list that is coloured yellow, rather than white, can be found in special areas or containers indicated by glints.
To the left of the list area will be a silhouette of an extra item which will need to be found to achieve the full 16 quota. Next comes a shortcut icon giving access to altering the game settings should you feel it is necessary. Completing this area are two further icons giving you a zoom feature and a Hint option to pinpoint a hard-to-find item.
Completed scenes are rewarded with a star and points which quickly build up. Unfortunately I could find no use for these rewards other than minor satisfaction of getting a reward whether it was useful or not. Along with this disappointment, I did encounter one or two other slight problems. It was noticeable that some items were rather reluctant to be selected. I would often need to return to these items more than once before I could encourage them to be selected with a mouse click. There were also some spelling mistakes. I couple of examples were "fotball" for "football" and "bull skill" for "bull skull". These are problems that should have been picked up before the title was released.
I was disappointed with this title which seemed a little half-baked and requiring further de-bugging. Amazing Vacation is available from Gamehouse.com where it is priced at $9.99. The game requires a 1.0 GHz processor with 512MB of RAM and 187MB of hard disk space running Windows 7 and later.