KitSound Boomcube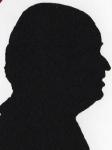 This is an alternative to in/on ear offerings ideal when 'small' is required, great for personal listening. The battery should last up to six hours so ideal for studying as a clue to when to take a break, two hours to recharge it and also your own personal battery.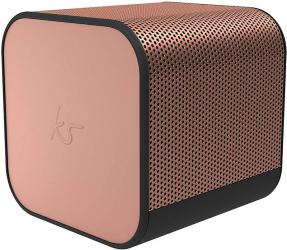 click image to enlarge
It is a 6.5cm cube with sound coming from the top and both sides. The rear has 3.5mm socket for Auxiliary input, a micro USB socket for charging and an on/off button with LED in it. The bottom has four tiny feet to stop the possibility of the case scratching anything it sits upon.
This is primary a Bluetooth unit and linking to your SmartPhone is simple, once paired when turned on it will immediately find your device. If this is not present it will enter pairing mode for a new device, however should your music reside on an MP3 player the supplied 70cm long 3.5mm to 3.5mm long lead will allow you to listen just as easily as by Bluetooth.
Also in the package are a small 7x7cm 16 page User Manual, although the text is small it is clear black on white in a readable font. The final item is an 80cm long micro USB to USB lead.
I mentioned the on/off button and once the unit is on this has other uses, a single push will pause/play the current tract and a double push will move forward to the next track.
The output of the 45mm drivers is 3 watts. I found the output fine when listening in a room on your own and OK in a larger room for background music.
The play time as stated is around six hours the best I got was 6 hours and 18 minutes. The worst was 5 hours and 46 minutes; both these tests were continuous play times. Recharge was the two hours stated and it is possible to play the unit whilst charging.
You are warned about turning your SmartPhone or MP3 up to maximum as this might cause some distortion.
While I tested MP3 music from two SmartPhones and also from an MP3 player where I store all Genres of music for test purposes I never got any distortion.
I tested all Genres of music from Opera, Classical through various types of pop music and including my Genre of choice small group Jazz, also testing both speech and singing from male and female voices all tests were passed without any problems at all.
For a £20 cube this gave a very good full sound as stated ideal for personal listening.
The KitSound Boomcube is available from Amazon for as little as £13 for Rose Gold, £17 for Black, £17.67 for Gun Metal up to £19.98 for Blue or the colour I was testing a nice discreet Purple.