Kingston and Adam Elements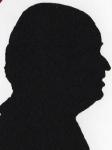 Both these devices have 32GB of memory, both are there to store and easily transfer data. The first item from Kingston is a fast access SD or micro SD card ideal for videos. The second is a nice looking USB able to clip to your keychain or purse.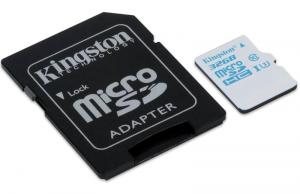 click image to enlarge
Kingston Speed and Active Lifesytle UHS-1 Speed Class 3
This is a 32GB Micro SD Card designed for the rapid acceptance and playing of video without frame drop in the latter and stutter in the former.
The figures are 90MB/s read and 45MB/s write so while you are recording to say your head cam while zooming across rough terrain in death defying action it is all being captured for your mates to enjoy and your mum to clip your round your ear for doing it in the first place.
These are available in 16GB, 32GB as I was sent, and 64GB. Just remember some older units cannot accept sizes above 32GB.
Ordinary Micro SD Cards are rated in speed so 10 is better than 4 as an example.
This is UHS (Ultra High Speed) so UHS 1 is 10MB/s and here UHS 3 is 30MB/s.
This means that this can capture full 4K video and burst still photography.
If you use a lower speed card for things like burst mode you will probably be disappointed at the results at best, and at worst it may not work at all.
So if you need faster capture speeds this is the card for you remember to look for UHS-1 speed class 3 on the card. A 32GB version as I was sent is available for £18.11.
https://www.amazon.co.uk/Kingston-microSD-SDCAC-32GB-adapter/dp/B01CVOLGY6/ref=sr_1_1?s=electronics&ie=UTF8&qid=1462260385&sr=1-1&keywords=SDCAC%2F32GB
http://www.kingston.com/en/flash/microsd_cards/sdcac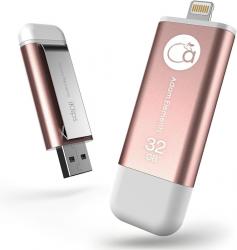 click image to enlarge
Adam Elements 32GB iKlips Duo
While this is a 32GB USB stick it is also a 32GB Lightning stick yes it has two ends hence the name iKlips Duo.
A tad under 7cm long in its protection which is made of some sort of high quality silicone. At the USB end is a clip on ring to attach to your keyring etc. In the box is also an 8cm long leather strap that has a push on brass stud that can extend the fitting so that it does not need to be removed from the keyring even to access the most inaccessible of ports.
For those using 'i' devices there is a free App to download. Those using a PC or Laptop it works out of the box.
While this is a USB 3.1 Type A device, it is still compatible with USB 3 and USB 2. I copied just on 3000 files in 36 folders in 17 minutes and 30 seconds the total amount of data was just over 27GB. This left just under 2.4GB free.
The 32GB size as supplied to me is available for £47.99 from the link below.
https://www.amazon.co.uk/Adam-Elements%C2%AE-Certified-Lightning-HK661/dp/B016LQ45ZC/ref=sr_1_1?s=electronics&ie=UTF8&qid=1462260541&sr=1-1&keywords=iklips+32gb
More details on the iKlips Duo available from the link below.