Kingston 64GB MicroDuo 3C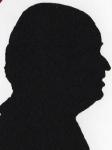 Almost all SmartPhones and other devices that accept a Micro SD Card will now support up to 64GB. Some will support 128GB or even more but 64GB is now a safe size to purchase and that can hold a lot of video or a mountain of music.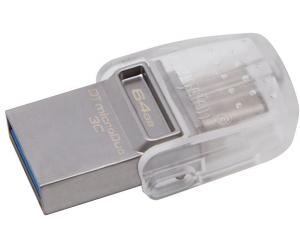 click image to enlarge
For modern SmartPhones that record high quality video you need a card that can accept a lot of video being transferred to it quickly and to do that you have a higher standard. The last thing you want is lots of dropped frames from a possibly irreplaceable video.
So for those who have not seen such a device it is 25cm long without sleeve, 1.3cm wide at the USB type 'A' end and less than half that at the USB type 'C' end and the width is .5cm. There is a clear soft plastic sleeve that covers the USB 'C' end and it weighs only 3grams however large or small its internal memory is.
You can load it with data from your phone that uses USB 'C' or from your PC or other device that uses the normal USB 'A' size connection and then transfer data the other way.
But you need to beware as some phones will only allow use of the USB C port for charging, there is an App that uses its own driver to transfer data that may help.
The App available in the Google Store is X-plore and while this will not always work in the case of six recent phones that did not recognise the OTG device four did after using this App.
While I have only tested this under Windows (version 7 and version 10) it is stated to work from Vista onwards. It is also stated to work on MAC, Linux and Chrome.
The only speed claim is reading at 100MB/s and writing at 15MB/s but both these speeds will be in perfect conditions and thus not likely to apply.
However those needing to transfer files will be more concerned about completing the action and not how many seconds it takes to do it.
Kingston must be confident about the memory as they offer a five year guarantee.
So while most can transfer data via Micro USB getting this data back to the PC from the Micro USB card will often involve removing the card from the phone and then finding a USB to micro USB adapter and then inserting this in the PC and then transferring the data.
While this USB unit still needs to be disconnected from the phone the phone itself remains usable while the transfer is in place and of course two less chances to drop the Micro USB card on the floor when moving it in and out of the phone. Most phones tend to dislike having the SIM removed while the phone is on and most SIMs share the tray with Micro SD card these days, and so that would be another delay.
This device from Kingston is truly plug and play.
The Kingston 64GB MicroDuo 3C device is available from Amazon for £23.29 with free delivery.