Back and Forward Through Time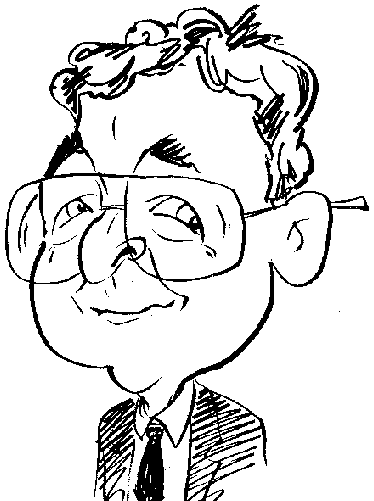 Review controls
Unlike Dr Who and the TARDIS, you need a glove to visit various time periods in this next game.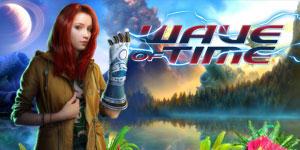 Wave of Time, published by Itera Labs, is a Hidden Object Adventure game. This game, as its title might indicate, is based on the concept of time travel and what might happen if an object from the future was left behind in the past by a participant. That somebody is you in your role of a young woman called Jane who has been having some memory problems of late.
The game's opening title screen offers a range of options including creating profiles, adjusting settings and choosing a difficulty level. Named profiles will record the progress of individual players while audio levels can be set for background music, sound and ambience in full screen mode. Three levels of difficulty are available with each one having a different rate in the appearance of helpful tips. There is also a mini game option which allows you to replay any of the 17 puzzles you have already encountered when playing the game.
The game starts as you are flying to the Alps with your friend Mike. During the flight you examine a photo of your Aunt and have a "Back to the Future" moment as your Aunt image disappears from the photo. Later, on arriving at the home where you remember spending holidays with the Aunt that nobody else can remember, you find a photo of yourself as a young child. It should show you being held by your Aunt but instead displays you floating in the air. At this point the game begins in earnest as you start to investigate what is happening by entering the grounds of the house.
An optional tutorial will introduce you to the different cursors used in the game to indicate tasks such as pick up, examine and directions in which you can move. Running across the bottom of the screen are the various tools available to you. On the left are links to your diary which records your findings, the game menu and a map that can transport you between previously visited locations. Next in line comes the inventory holding the items in your possession. A rechargeable Hint feature is on the right.
The various scenes are well drawn and contain some animation to add eye appeal. From time to time Jane, Mike and other characters will hold conversations supplied in text format accompanied by dialogue delivered by voice actors. These interludes feature still images of the character without a trace of lip movements. In some cases there is a different between the printed text and spoken dialogue. Mouse clicks will be required to move through the various sections of dialogue.
Early in the game Jane and Mike discover that Aunt Miranda had somehow got hold of a pair of special gloves which allowed her to time travel through a portal. Finding a glove that Aunt had left behind, Jane and Mike set out to track down the Missing Aunt. This journey starts by taking them to Italy in 1468 where they meet somebody called Leonardo. On returning back to the present day they discover everything has dramatically changed due to a book that Jane left behind in 1468. But Earth is not the end of the travels.
As Jane and Mike travel around they will encounter several Hidden Object challenges. A number of different formats are used. The most frequent type used offers a text list of items that need to be found. However before this list can be revealed into the three batches it has been separated, you need to discover the three symbols used to conceal the groups Once the list has been revealed any item coloured yellow will require an additional action before it becomes available. Other Hidden Object formats include using a searchlight and searching for a specified number of particular items plus finding numbers in a document.
As mentioned earlier, the game contains 17 puzzle style mini games. These are varied in type and difficulty. Often the level of difficulty is compounded by the minimalistic approach of the supplied instructions. In some cases I needed to use the Hint feature to determine what was required to complete the puzzle and receive the reward needed to make progress in the game.
The game's developers have not been shy in taking ideas from other stories such as the recreation of dinosaurs, jet suits and trying to repopulate the human race from a small pool of humans. Even with the limited mini game instructions, this game is of average overall difficulty. You can download this game from various websites including Gamehouse.com where it is listed at $9.99. System requirements call for a 2.0GHz processor with 1024MB of RAM and 2.6GB of hard disk space running Windows 7 and later.