Huewei P9 Plus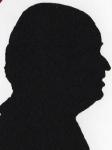 The P9 is an excellent camera and phone, look back and you will find two reviews of it on this site, however launched at the same time – but not immediately available - is the P9 Plus which was stated to cost £100 more so what exactly does the extra get you.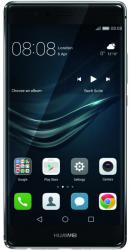 click image to enlarge
It is a little larger at 15x7.5cm and weights 20grams more. Neither of which you would probably notice unless you have the two units side by side. What you may notice is that the viewable screen has a notional diagonal imperial measurement of 5.5inches again that bit larger.
Strangely there are less colour choices but quite by chance the review unit was the same colour as my own P9 with the exception of the on/off button that has a red hue around it.
The units display is even brighter and has even more vibrant colours again you may have to see both side by side to notice but it is. You need a slightly longer hold on the on/off button to start up but then from there to the front working screen is only 15seconds shut down is only 3seconds.
The larger size means that a slightly larger 3400mAh batter is provided and for all but the heaviest users it should give two days between charges and the charging process itself is a lot quicker with not much more than an hour required for a full recharge via a fast charger. Remember both the P9 and P9 Plus use USB 3.1.
One of the more controversial differences is with stereo recording, another journalist proved this was possible – using third party software – here it is built in.
Both systems give excellent audio playback through earbuds or headphones and better than average through the built in speaker.
If you want – or need – it the P9 Plus has pressure sensitive touch that opens a world of extras once you are used to it.
I spent a lot of time talking about the excellent cameras in the P9 and of course the same technology exists in the P9 Plus and I still say you would buy either the P9 or P9 Plus for its camera ability first and for everything else they can offer second.
Even the front facing camera is 8MP and so you can take stunning Selfies.
Having three antennas means that the way you hold the phone does not matter, it has Wi-Fi+ V2 which will automatically connect to the strongest available signal to give the best upload and download speeds.
I was sent this unit by Vodafone who recently introduced a 30 day trial for their services and if you are not happy take the phone back and any contract will be terminated.
Certainly when I was out and about almost all my travels in and around London were at 4G standard and only the occasional area was less than this, I never had a dropped signal even when going through known blackspots.
So is the likely price difference between the P9 and P9 Plus worth the price difference here I am not sure if the additions make it worth the difference but heavy users may think it is for the pressure sensitive touch capabilities of the unit.
The Huewei P9 Plus is available on contract from the first link below for £15 plus £42 a month.
http://shop.vodafone.co.uk/shop/contracts-and-deals/huawei-p9-plus/sku91713?tabname=ReviewTab&reviewTabActive=true#tab-3
http://consumer.huawei.com/en/mobile-phones/p9plus/index.html