Huawei Mate20 Pro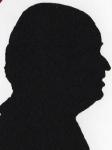 A trip to London's Excel saw the world launch along with about 2000 others from around the planet of the latest flagship phone from Huawei, the Mate20 Pro. Apart from being that bit faster, larger screen and better featured this offered new features including AI effects as well as having no less than three Leica cameras in a square section on its rear.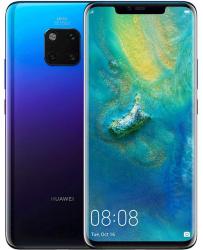 click image to enlarge
The Huawei Mate20 Pro measures 15.5x7x.7cm and weighs 189grams. My unit was mirror black but other colours are available.
AI which stands for artificial intelligence is a real buzz word these days and in a demonstration I saw a toy stuffed panda come to life and dance on stage with a real person via this phone.
So how was that possible? The latest Kirin 980 processor and the triple lenses of the inbuilt Leica camera, plus a lot of skill.
This offering has a 4200mAh battery which for almost all will give you at least two days of use between charges and this unit also features very fast USB 'C' charging. This can give more than 50% charge in half an hour.
While on charging, wireless charging is also possible as well as back to back transfer of power so if your friend needs more power and you have plenty let them have some of yours.
Screens continue to grow and here the diagonal imperial measurement is 6.39 inches. This gives you 1440x3120 pixel display. Think of a standard PC that is 1920x1080 so this phone in Landscape is 3120x1440, this shows far more information than a PC screen and because you hold your phone nearer than a monitor it's still very readable. The pixels per inch are 538. There are two possible memory configurations, 6GB RAM and 128GB ROM or 8GB RAM and 128GB ROM.
It comes with Android 9 and EMUI 9.
By default the system navigation is the standard 'three key' but 'gestures' and 'navigation dock' are options.
So going round the phone, on the right side is the volume rocker and below this the highlighted on/off button. You need a 4 second push to turn it on and a two second push to turn it off. Start-up is 15 seconds and shut down around 3 seconds.
The base has SIM entry point as well as dual microphones and USB 'C' which is used for charging and it can also support an OTG device which for some will be great as there is no micro SD card support. Instead it supports its own standard NM cards up to 256GB.
The left side and top are free of any connections. This leaves the back that has a mirror finish and sadly this does suffer from finger print marks. There is a square portion 1.5cm down from the top and 2.5cm from each side that has three camera lenses and an LED flash.
I will leave Huawei to go into exactly what the three cameras do on the final link below. I will just say that all the images I took in just a few of the possible modes have been stunning.
So in the few weeks I have been using this unit I have found no problems, the one most would notice is the lack of micro SD card support as mentioned but as the USB 'C' port supports OTG devices this is minimised. The figures quoted are figures that I achieved and not the figures claimed that may need external devices to achieve, so do read the small print.
The Huawei Mate20 Pro is available from Argos for £899.95 and from Amazon for £894.99.