Hoover Steam Iron SFM4002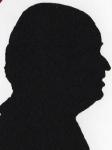 Having last week told you about a mattress cleaner from Hoover; here I get to dust off my ironing board to test out one of their latest group of irons. Certainly this is a far different product from a standard iron that resides in the back of one of my cupboards.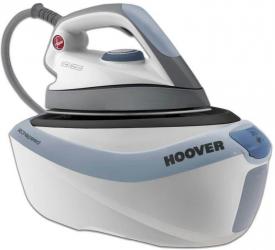 click image to enlarge
I would suggest that a man who has had his 'three score and ten years' is hardly the target market for a very powerful steam iron however he is the one who get to test this offering from Hoover.
Until about a decade ago I used to be a smart dresser with an ironed shirt and tie and defiantly well creased trousers and handkerchief.
Now when I have a dozen or so handkerchiefs washed I tend to fish out my iron and give then a once over.
During my tests I made the effort and extracted a couple of shirts from my wardrobe that are not drip dry and non-iron to give then a rare outing, I also took the chance to get a single crease in some trousers that had several to choose from as well as the one they should have.
The iron itself looks little different to my own being 24x13x15cm and weighing 1.23kilos, instead of it having a single cord that connects to a 13amp socket this has a 1.6metre double lead that connects to the base station that stores water and provides a place to keep the iron between garments.
The base station is 39x21x15cm and weighs 3.42kilos - without water – and this has a hard wired 2 metre long mains lead.
Nine sides of written A5 make up the User Manual which I note starts with 'can be used by children aged from 8 years' sadly it then adds under supervision.
While there is a temperature dial and steam trigger on the iron itself the all-important on/off switch is on the base station. Also on the base station is the water empty light as well as steam ready. So while you have 1.6 metres from the base station to the iron you still need to be able to see base station to know that steam is available.
Water is inserted via a supplied jug in the bow end of the base station under a flip forward cover.
Unlike early steam irons that required deionised water this is designed to be used with tap water.
Even at my advanced age I can learn new words – each one learnt probably means ten others – or more - are lost – the base of the iron is called the Soleplate.
For those items not requiring steam then it is still possible to dry iron and the unit is used in the same way but without pressing the steam button.
This is powerful unit suitable for a family as it has fast warm up time and steam can cure a multitude of creases when items have been piling up in pile to be ironed.
The warm up time is two minutes; the tank can hold 1 litre of water, 100g/min of steam and 2100w of power.
The Hoover SFM4002 steam iron is available from Amazon for £79.99 with free delivery.
https://www.hoover.co.uk/small-appliances/ironing/steam-generator-irons/sfm4002-ironsteam-steam-generator-iron/