Potion Making Challenge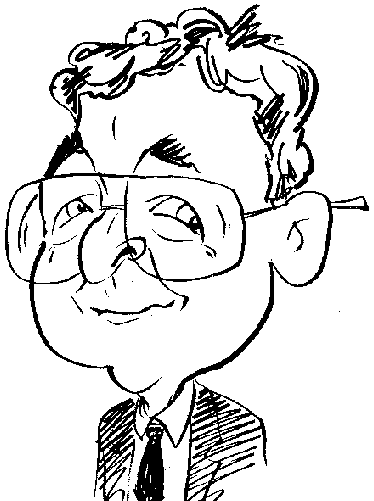 Review controls
Add to your Match-3 playing skills as you attempt to become a Potion Master.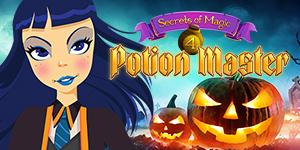 Developed by Green Sauce Games, Secrets of Magic 4 - Potion Master is a Match-3 offering. The game places you in the company of an experienced witch, named Victoria, and her apprentice, named Beatrix, who is studying hard to become a Potion Master by collecting, and learning about, the different ingredients required for certain spells. As the different ingredients are only to be found in the Forbidden Forest, this is the location where all the action takes place.
Before entering this home to all things Halloween, you do have the opportunity to create profiles for different players and make adjustments to the playing environment. Volume levels for music and sound effects can be adjusted while settings for full screen viewing, a custom cursor plus a tutorial and whether match hints will be shown, can be turned on or off as required. You can also opt to play the game in Relaxed, Challenge (based on a set number of moves) or Timed mode with a further choice of Casual or Expert setting. Casual has fewer obstacles and more power-ups than granted in Expert setting.
Following a brief introduction conducted by Victoria and Beatrix, you will need to work through a series of Match-3 challenges which are set out against a monochrome view of an old graveyard and, later, other similar locations. Each grid will be filled with tiles appropriately embellished with images and symbols connected to Halloween and witchcraft plus obstacles that need to be destroyed. There will also be some cells featuring a gold covering that will provide you with funds to purchase items.
Using irregular shaped grids, the Match-3 game play adopts the standard pattern of creating groups of 3 or more similarly embellished tiles by swapping two adjacent tiles. The grouped tiles then disappear and are replaced by other tiles falling downwards. The obstacles featured in this game are varied in type and will require specific actions to bring about their removal. You could find your way blocked by locks with associated keys, wooden gates, chains, ice cubes, metal plates and large rocks.
It would not be a Match-3 game if it did not have more than a fair sprinkling of power-ups and Potion Master is well endowed in this respect. There are two categories of power-ups in this game. Running down the right side of the grid are chargeable power-ups represented by a wand, hammer, whirlwind and lightning icons. These power-ups will be charged by progress made in the game. Once fully charged, these power-ups can remove a single tile, an obstacle, shuffle the grid and remove all the tiles of a selected type. The whirlwind power-up could be regarded as slightly redundant as the grid will automatically shuffle itself when no moves are available.
The second category of power-ups consists of three different types which are automatically created within the grid by making a group with more than 3 tiles. When making a group of four tiles you get a potion which, when activated, will destroy two tiles diagonally. A match of five tiles will result in the appearance of a bomb capable of destroying three tiles in every direction. If the group of five tiles come from the same column or row then the power-up will be a rocket that can travel along a row or column destroying everything in its path.
As mentioned earlier, some tiles will have a gold covering and this gold will be added to your bank balance when the tile is destroyed. The gold can be used to purchase items to decorate the clearing where Beatrix is training to become a Potion Master. These animated items add an eye-catching effect to the scenery that appears after each grid is completed. Starting with a cauldron, you can select from items that include a scarecrow, tombstone, candles, witch's hat, toadstools, carnivorous plant, coffin and a ghost.
I must admit that towards the end of this diet of 100 levels of Match-3 action, feelings of boredom had begun to grow. The game would definitely benefit from some variety in it game play with maybe a few Hidden Object scenes or maybe a jigsaw of two. I downloaded my copy of the game from Gamehouse.com where it can be purchased for $9.99. The game requires a 1.0 GHz processor with 1024MB of RAM and 191MB of hard disk space running Windows 7 and later.