Evil Sitting Tenant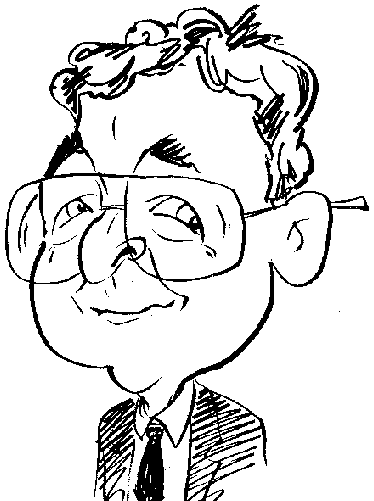 Review controls
When deciding which environment to site a computer game, a house, especially one with numerous rooms in which different elements can be based, might seem to be an ideal location. However some care does need to be taken as the house might have plans of its own that could increase the level of difficulty. Take, for instance, the building at the centre of this next game entitled Cursed House.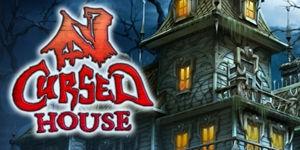 While giving the outward appearance of being an old-fashioned but attractive historic dwelling, the central character of the game certainly earned its reputation of being cursed. Ancient spirits had taken possession of the dwelling many years ago and settled in the establishments ten rooms. Since this evil invasion, nobody had dared to enter the house. Nobody that is until you stepped forward to take on the challenge of clearing the spirits from each room as you power up the Amulet of Eye.
Before embarking on your spirit cleaning of the house and its rooms, you can create a named profile. As well as recording your progress, this profile can contain the volume levels for the background music and sound effects plus whether to play in full screen mode and use a custom cursor. Based on a variety of Match-3 game play, Cursed House does not have support for different levels of difficulty although the various challenges do tend to become harder as you advance through the game.
Each room, which must be completed cleared through a variety of levels, contains a rectangular grid featuring various coloured tokens embellished with designs for use when playing this game. Depending upon the room currently forming the focus of attention, you will be set a specific challenge to complete. In the case of the first room, the challenge is to move keys from the top of the grid until they reach a lock that has been positioned directly beneath one of the keys. The keys are moved by swapping adjacent tokens so that a group of three or more identical tokens are created. The matched group then disappear causing the tokens, and maybe the key, to fall downwards with replacements appearing to fill the gap that is caused.
While this is a fairly straightforward mode of Match-3 game play, it is not long before complications and other elements make an appearance. Cells holding grills, ice blocks and chained areas are introduced into the grid. As they are immovable, these obstacles will need to be destroyed by the creation of a Match-3 group touching them. Fortunately you are provided with a couple of power-ups which sit either side of the grid. These power-ups, which need to be filled with the energy created by the successful completion of Match-3 groups, will randomly destroy cells when activated by a mouse click. After each use, the power-ups will take a while to recharge.
Along with the addition of the obstacles and helpful power-ups, you are faced with a different type of challenge in each of the ten connecting rooms. There are no keys in the second room. Instead you need to remove runes with multiple hits. These runes are positioned along the right side and base of the grid. Every time you create a Match-3 group in a row or column then the appropriate rune will be hit and partially removed.
Progressing through the other rooms you could face a challenge where you need to lower demons, which do have the ability to climb upwards, into flames positioned at the bottom of the grid. Keys and locks return with another room but this time they are placed in different rows. This means the keys will need to be moved sideways to match up with a lock as they progress downwards.
Yet another room insists of groups have 4 or more tokens. As well as the enlarged grouping, they must also be of a specified colour. With money being the "root of all evil", it should not be surprising to discover that there is a room which involves capturing a collection of coins. I will leave you to discover what other treats await you, including the climbing spiders, in the other rooms.
As each room is cleared, the Amulet of Eye, a triangular shaped device, will be filled with energy. This energy will then be used to help clear the house from the influence of the spirits in a sort of firework display as the dwelling returns to its idyllic state. A floor map of the house can be viewed to check on your progress.
I enjoyed the challenge of Cursed House even though I felt that its content was rather sparse. I also have one other criticism. As far as I could ascertain there did not appear to be any time limit imposed on completing a level. You could take as long as you want as long as the spiders did not get you.
A trial version of the game is available to check out. The full, unrestricted version is available for $9.99. System requirements call for a 800MHz processor with 512MB of RAM and 53MB of hard disk space running Windows 7 and later.