Road, Ocean and Hotel Collection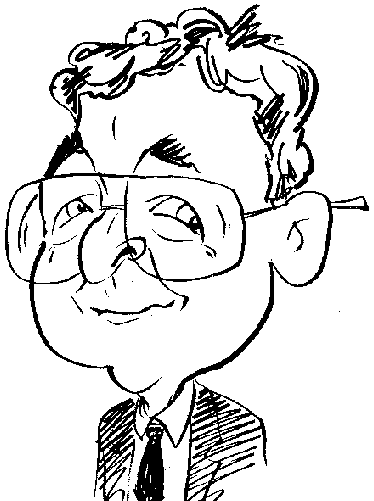 Review controls
Reminiscing is a popular past-time of many as they look back on previous years to relive how things were back then. I was recently reminded of this with the arrival of a gaming product to review.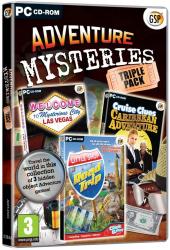 click image to enlarge
This offering, bearing the GSP logo (incidentally GSP sold its gaming catalogue to an American company several years ago), was entitled Adventure Mysteries Triple Pack. The three games making up this Triple Pack are Little Shop Road Trip, Cruise Clues Caribbean Adventure and Welcome to Mysteries City Las Vegas.
Having made their first individual appearance over a decade ago, these three titles each have their own installation routine giving entry into their form of Hidden Object game play. In each case the game allows you to create profiles so that different people can play the game. You can adjust the volume levels for background music and sound effects plus opt to play the game in full screen mode. None of these titles offer spoken dialogue. Apart from the Las Vegas title, which gives a choice of Relaxed or Normal playing, the other titles only offer a standard level of difficulty.
As the Owner of the Little Shop of Treasures, you need to take a Road Trip to collect rare items to sell in your shop. These item collection journeys will be made up of 16 road trips that are spread over 100 levels and bonus rounds. Arriving at various well-known locations, in a series of visits, you will be presented with a scene containing numerous items. At each location you will need to find up to 15 items which are displayed five at a time in text format across the bottom of the screen.
Hints can be earned by finding question marks in the location. Rather than show the position of a yet-to-be-found item, you will be shown an image of an item to help your search. Other useful tools, in the form of a thermometer or magnet, can be found to help identify items for collection. A visit to a location will not be considered completed unless at least 10 items are found. Completed trips bring a bonus round whereby you need to arrange misplaced items in their correct positions.
Moving from the road to the ocean, Cruise Clues Caribbean Adventure, you are cast in the role of a FBI Agent named Angelina D'Alesco. Your assignment is to capture the notorious jewel thief known as the King of Diamond. Word had reached the authorities that this criminal is to take a cruise on the Diamond of the Seas thus giving you the opportunity to track down the rogue in an enclosed environment.
Unfortunately this is not like a normal holiday as you must complete numerous scenes of Hidden Object game play with several bonus rounds. While some of the scenes are relaxing, others tend to be rather garish as objects are integrated into background locations. You will be provided with a text list of the items to find. Often items will be transparent or otherwise carefully concealed to test your Hidden Object finding skills. There is a Hint feature, in the form of a compass but this merely highlights a required items for less than a couple of seconds giving you little time to act.
All the objects must be found before you can progress to the next scene or even a bonus round. These bonus round puzzles might involve you joining up wires correctly, matching gems with their names and recreating a picture from sections. At least they give some relief from the diet of Hidden Object game play.
Completing this trio of excursions, your final port of call is Las Vegas where you turn up in the role of Dr. Ellis to investigate various crimes. By visiting different areas of the hotel where you are staying, you encounter Hidden Object scenes with a text list of items that need to be found. These scenes, along with other dealing with mini games, are arranged in levels with an overall allocation of time to complete the game. Generally the various levels appear in batches of three so that you have some degree of control in the order in which they are visited.
Hidden Object scenes tend to vary in the format they use. You could be presented with a text list of objects or silhouettes and sometimes you will need to work with a spotlight to view areas of the scene. A Hint option is available and the use of this feature will reduce your allocation of time by two minutes every time it is used. Rather than pinpoint an item, the Hint feature will highlight an area containing the item.
Mini game action is varied. It could involve betting on a game of poker or a slot machine. There are also instances of playing Pingo, spotting differences in two similar images and recreating a picture.
Following an Internet search, I was able to track down a copy of this Triple Pack item priced at £1.85 if you fancy a heavy session of Hidden Object game play. You will need to be running Windows XP and later with a 1.2 GHz processor, 512MB of RAM and 500MB of hard disk space.
Adventure Mysteries Triple Pack (PC CD): Amazon.co.uk: PC & Video Games