Collecting Relics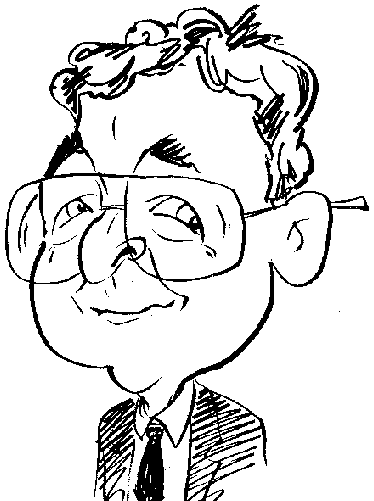 Review controls
With a kidnapped detective, investigating daughter and a helpful dog, this next game sets you on the trail of missing relics.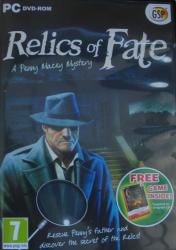 click image to enlarge
During the coronavirus pandemic, with its associated lockdown and self-isolation, I have sometimes been reduced to watching repeats of some early black & white television programmes. These programmes are based on Erle Stanley Gardner's Perry Mason stories. The reason for this confession regarding my viewing of a very early crime based series is due to the appearance of a Penny Macey Mystery game on my review list. This game is entitled Relics of Fate. Now I do not think I am stretching coincidences too far in noticing the similarity between the names of the two main characters in so-called legal mysteries. But then coincidences do occur sometimes and this may be one.
Developed by Fuzzy Bear Interactive, "Relics of Fate - A Penny Macey Mystery" is a Hidden Object Adventure game which opens with a scrolling, letter-box style view of a private detective hurrying along as he worries about the complexity of his current case. This screen then gives way to the game's main title screen. From this screen you can create profiles to record a players progress with reference to how much time they have spent playing the game. You can also make adjustments to the volume levels for music and sound effects plus play the game in full screen mode and check out a High Score table.
When playing the game you have a choice of Custom or Challenge difficulty. In Custom difficulty you get clear hints and no penalties for mass clicking. Selecting the Challenge level means fewer and rather vague hints plus mild penalties for rapid clicking.
Your role, as you have probably guessed, in this Hidden Object Adventure game will be that of Penny Macey, the daughter of Jack Macey seen in the comic book style opening sequence. Discovering your father has been kidnapped, you take over his current investigation. You can use the available tools offered by the game as you attempt to locate a series of relics in order to save your father from death.
Getting to grips with the game's main interface should not take too long, even without the lack of an optional tutorial, as the different tools are straightforward. Items collected are stored in an inventory running across the bottom of the screen. The eight relics, once found, are placed in containers running along the top of the inventory. Arranged at either end of the inventory is a headshot of Penny and Hamish who is the family dog and acts as the Hint feature. Penny's image will be used to ask questions and requests presented in text format with the dialogue presented in a speech bubble. As mentioned, Hamish provides hints, when he is awake, by leaving paw prints leading to a relevant item.
Additional help is provided in this task-based game by the mouse cursor changing shape when possible actions are available. A standard arrow cursor means you need to keep searching. A magnifying glass indicates you need to investigate further and a hand appears when an object can be picked up for placing in the inventory. If an area is inflicted with a glint then clicking on it reveals silhouettes of items that will be required to make use of the element.
The various scenes making up this game tend to be rather flat and are occasionally overlaid with a character who might have a small part to play. Sometimes there are appropriate animations. In order to proceed in the game you will need to complete specific tasks. Basic information regarding the task will be displayed in the top right cornet of the screen along with a task button.
Often forming part of the various tasks, you will need to complete a number of mini games or puzzles. These items are varied in type. Rearranging objects, such as the spine of books or putting the pieces of a map back together, do seem to be popular favourites of the game's developers. Regarding the map, which reveals the locations to visit, you do need to be aware that is it easy to misplace a fragment under an already reformed part of the document. The mini game action works well as detective type clues that can prove useful as you look for evidence to identify the criminals. Hamish will switch roles to that of a Skip feature during mini game sessions.
Hidden Object game play adopts the familiar style of play. You will be presented with a clutter scene of jumbled objects. From this scene you will need to select objects listed in text format beneath the scene. The list could contain single or multiple examples of an object. Hamish is on hand to help when necessary but he does require his bout of sleep after every use.
With its mixture of clue solving, Hidden Object action, static cut-scenes and printed dialogue, "Relics of Fate - A Penny Macey Mystery" is a so-so game that is not particularly challenging or visually impressive. It would make a reasonable choice for somebody making their first venture into Hidden Object game play genre. Checking Amazon revealed that second-hand copies of this game are available priced at £3 plus postage.
The game requires a 2 GHz processor with 1024MB of RAM running Windows Vista and later.
https://www.ebay.co.uk/itm/Relics-of-Fate-A-Penny-Macey-Mystery-PC-DVD/254194153459