Fridgemaster Freezer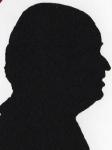 While the most popular buy is a fridge/freezer combo, a lot of people still prefer a stand along freezer especially if this is going to live somewhere other than in the kitchen. This offering from Fridgemaster seems to be an excellent buy.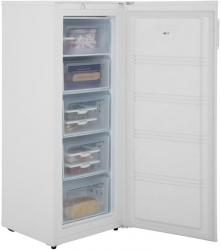 Before I tell you about the freezer let me mention a very important point the service offered by AO.com. You are invoiced by email as soon as the sale is made, the delivery date agreed, and then a four hour time slot is agreed. On the day an automated phone call early in the morning and then an email reminder of the delivery.
AO have an iOS and Android App to let you track the driver's progress and show the number of deliveries before yours. As the day progresses the four hour slot narrows to two, one and lastly thirty minutes.
Old appliance collection and installation of new item these options may have an extra cost. All in all everything a supplier should offer and sad to so many do not.
It is 144cm tall, 54.5cm deep and 55.5cm wide.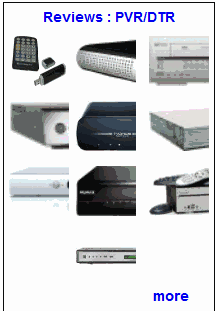 It was unboxed in the van and wheeled into position in my kitchen, I was the reminded to leave it to settle for an hour or two before switching it on.
Inside the unit is a plastic bag with the user manual, the door handle and screws etc. required should you wish to turn the door round. By default it opens left to right which I am perfectly happy with.
This is an 'A+' energy rated unit which is stated to have a '217kWh' annual electricity use. It is stated to hold 160 litres of items.
There are five drawers inside the top four are 35x30cm and the bottom one smaller at 35x20cm.
Unlike my earlier unit that has an array of pipes in a grill arrangement showing at the back on this unit the back is one solid piece.
While I have only had this for a few weeks it has performed as I would wish and although the sheet of information about energy usage etc. mentions 43db I have to put my ear against the side to hear if its motor is working at all.
As the drawers all have vertical sides they are very easy to clean.

It arrived with the three position control – which is above the top drawer inside the freezer – in the Normal position it can be turned to Min or Max should it be required.
I am extremely happy with this unit which to me is a very good value product sold by AO at a very keen price and then you get the excellent AO service online, a lot of other online sellers would do well to copy their model as having had several items from them in the past they always deliver when they say, their staff are polite and helpful and that as a customer is what you want.
For those who cannot be in on other days they can even deliver on a Sunday if that is required.
The Fridgemaster MTZ55160 is available from the link below for £179.
http://ao.com/product/mtz55160-fridgemaster-upright-freezer-white-27934-34.aspx?cmredirectionvalue=fridgemaster%20mtz55160