Travel Back in Time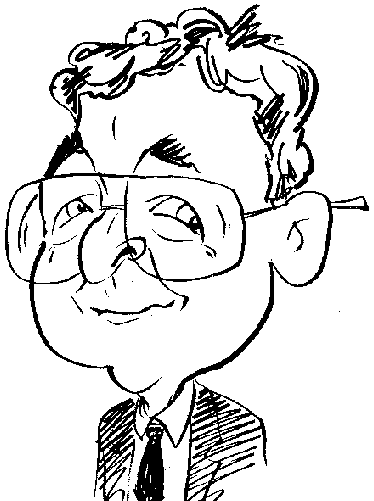 Review controls
Do you trust a ghostly figure when you are searching for a missing friend pulled back in time or rely on your own instincts.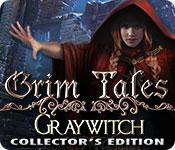 click image to enlarge
Adding to the Grim Tales series, Elephant Games has developed Graywitch, a Hidden Object Adventure game. In this game you take on the task of rescuing a friend who, when researching family history, was pulled back in time to a period when a mysterious monster was on the prowl and weird experiments were taking place. You will need to save your friend before a ritual, involving life-and-death experiments, take place.
As is my usual practice, this review is based on the Collector's Edition of the title which comes with a number of bonus items. In some cases, such as wallpaper, music and concept art, you are granted immediate access to the bonus items. However to make use of collectibles, achievements, archives and screen saver items, you will need to make progress in the main game. Furthermore, access to a bonus chapter and entry to a secret room feature is only permitted once the main game has been completed. So what are you waiting for, lets start the game.
By creating profiles, you can allow different players to partake in the game's various challenges. As well as recording a player's progress, a profile can hold settings such as the volume level for music, sound effects, environment and voice plus whether to play the game in full or wide screen mode with a custom cursor and special effects that include the appearance of a ghostly figure. Four levels of difficulty are available in this game. With Casual mode, you get fast Hint and Skip charging plus sparkles indicating active areas. Advanced mode delivers a slower charging of the Hint and Skip features but makes no use of sparkles. For those looking for a more difficult challenge, Hardcore mode does away with the Hint and Skip features plus does not use sparkles. Custom mode allows you to cherry pick which features will be available in the game.
Following an opening sequence, which could have easily come from a Frankenstein movie, you are ready to enter the game, as Anna, and be transported back in time to a medieval village where everything is not as it seems especially when a ghostly figure appears offering help. Running across the bottom of the screen is a set of tools available to you. Taking up a central position is an inventory holding objects collected during the game. Items accompanied by a plus sign will require an action, such as the addition of an element, before it can be used. Tacked on to the inventory is a tab that reveals the current task that is being undertaken.
To the left of the inventory are the Hint feature and a Strategy Guide containing step-by-step instructions and annotated screen grabs. A map, which can transport you between previously visited location, is located to the right of the inventory.
Your mouse cursor will provide additional help. As it moves around the various scenes, the cursor will change shape to indicate when a specific action is possible. It will inform you when to examine an area, pick up an item, converse with a character or move in a particular direction. From time-to-time you may come across jigsaw pieces. They should not be ignored as they need to be collected so that they can be used to create the images that form the screen saver feature.
As you travel around the different locations, you will encounter various challenges and, sometimes, other characters. The most frequently encountered character is that of the ghost of Victor Gray. Overlaid on the current scene, this pulsating figure will offer advice, with printed and spoken dialogue delivered by a voice actor and the gift of an object which will prove useful at a later point in the game. Other characters will also offer gifts but they usually want something in return.
Hidden Object game play is featured throughout the game. Different formats of this type of game play is used. Sometimes you will need to find objects that relate to words in a story or objects that morph. Also used in Hidden Object format are objects that go together as pairs; are used as torture implements, or listed as silhouettes and words. You will also need to tackle a range of puzzles that suit the environment of the game.
While visually impressive with well drawn scenes and animation effects, the game's story line failed to really grab my attention and draw me into the game. Priced at £10.80, the game is available from Big Fish Games. Grim Tales - Graywitch requires a 1.6 GHz processor with 1024MB of RAM and 1088MB of hard disk space running Windows XP and later.
Grim Tales: Graywitch Collector's Edition > iPad, iPhone, Android, Mac & PC Game | Big Fish (bigfishgames.com)