Wireless Earbuds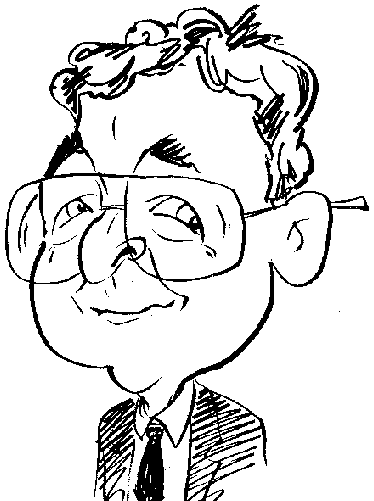 Review controls
Usually with Edifier products I check out speakers but this time the product is a set of personal earbuds.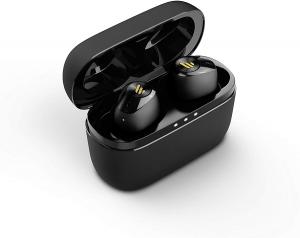 click image to enlarge
Continuing the trend of doing away with leads, which do have a tendency to become entangled, Edifier has produced its TWS1 offering. This product is a set of "True Wireless Bluetooth Earbuds" that are physically untethered when linked to an appropriate audio source. The earbuds come with their own charging case element that can provide up to 32 hours of playtime time for the listener. Completing this package are an additional two sets of ear tips of different sizes in case there is a need to replace the set already in place. You also get a concertina style User Guide and a short standard-to-micro USB lead for charging purposes.
The earbuds, capable of being able to receive standard stereo or mono input, via support for the new and improved Qualcomm TrueWireless™ Stereo Plus technology, can deliver 8 hours of playback from a single charge. An additional 24 hours of listening pleasure is available from the charging case in which the earbuds reside while recharging themselves when not in use.
Offering the dual capability of charging and protection, the charging case has built-in magnetic facility so that the stored earbuds are held in place so that they do not fall out no matter which way up the case is being held. Using the supplied USB lead, the charging case can top up its own power source and that of any earbuds it is currently storing. While a charging process is being conducted, a small light on the case will glow red and this will be turned off once charging has been completed.
Each earbud is clearly identified with a "L" or "R" symbol to indicate the ear into which they should be inserted. As with the earbuds, the slots into which they are inserted are also marked in the same way. Inserting the earbuds into their relevant slots was far easier with the TWS1 than other similar products I have looked at previously. The earbuds automatically power themselves on when they are removed from the charging case. Not surprisingly, the opposite happens when the earbuds are slotted into their appropriate slot in the case.
The earbuds arrive already paired to each other to deliver stereo audio to the listener. You will need to set up a Bluetooth link to the device providing the audio stream. This is achieved by pressing down on the logo decorated outside face of the earbuds simultaneously. Blue and red lights will flash to indicate the process is ready to proceed as the smartphone of device carries out the searching and linking process.
With a link established, audio streaming can take place. While it is possible to carry out tasks such as pausing input and switching forwards and backwards between tracks using the one, two or three taps on the earbuds , I found it was easier using the controls on the smartphone supplying the audio to carry out these tasks. With the earbuds linked to a smartphone, the TWS1 kit can also be used to decline, accept and end phone calls.
Earlier I mentioned that these earbuds were capable of being able to receive stereo and mono input. This could be initially considered a little misleading especially with respect to the mono aspect. Rather than a single listener using these earbuds to listen to mono streaming of audio, this feature is meant to allow two different people, each using one earbud to listen to the same track. In other words it is a sharing feature for those that enjoy the same music.
With IPX5 splash and sweat proof protection, I found the TWS1 earbuds to provide a comfortable fit when in the ears as they delivered clear audio, to the listener, from appropriate devices. The TWS1 kit comes with Bluetooth 5.0 with support for HSP, HFP, A2DF and AVRCP. Charging time can tale up to 1.5 hours and deliver, as mentioned earlier, 32 hours of listening time. Edifier has priced this excellent earbuds product at £44.99 and at the time of publication are available from Amazon at that price.