Buried Alive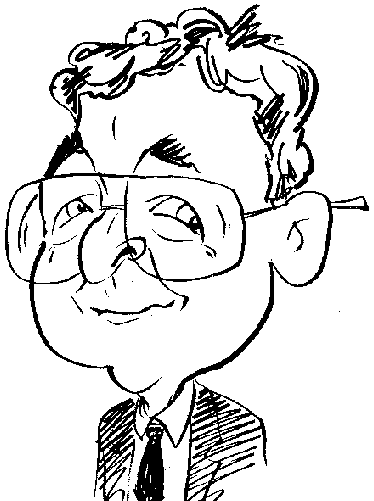 Review controls
Delving into the work of a famous author, ERS sets you the task of finding Hidden Objects and enough roses to make a bouquet.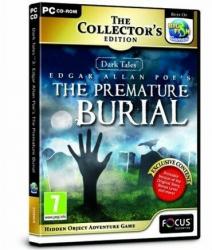 click image to enlarge
Following my recent look at The Disembodied Bride, it seemed an appropriate time to check out The Premature Burial. As part of the Dark Tales series, this Edgar Allan Poe story has been used as the basis of an Hidden Object Adventure game, available in Collector's Edition, from the ERS Game Studios.
The collector's Edition package comes with a number of bonus items to support the main game element. Along with the usual collection of bonus chapter, concept art, wallpapers, screen savers and Strategy Guide, you get a printable version of Poe's original story. Access to these various additions will depend on the progress achieved in the main game.
With the usual option of creating profiles for different players and adjusting the volume levels for background music and sound effects, you can opt for full screen viewing and the use of a custom cursor. The game, spread over 11 chapters, can be played with a choice of two unnamed modes. With these modes you get a choice of faster Hint and Skip charging features plus identification of active areas or slower charging and no help with identifying active areas.
An opening video sequence sets the scene as you are introduced to Detective Dupin. You have been assigned to assist Dupin as he investigates the mysterious funeral of Victorine, a young woman who died suddenly following her marriage and was buried in secret. Complicating this worrying state of affairs was the situation were Victorine was in love with a handsome poet, named Julien Bossuet, but felt bound by the arrangements made for her wedding to Monsieur Renelle Fore, a less-than popular banker.
As Dupin's assistant you will need to investigate the circumstances regarding this triangular relationship by collecting useful tools, completing Hidden Object sessions and solving a variety of puzzles. Running across the bottom of the different scenes, making up the game, are certain facilities to help you with these tasks. Arranged from left to right are a Menu option, Strategy Guide, Roses collected and circular compartments for holding inventory items that have been gathered plus a notebook that automatically records your findings. There is also assistance provided by the mouse cursor which changes shape to indicate when it is positioned over interactive areas.
While it might initially appear that there is no Hint feature, one does exist. However this Hint feature is limited to the Hidden Object game play aspect of this title. You will be informed of the presence of a Hidden Object scene by the appearance of an outbreak of sparkles. A Hidden Object scene will combine a cluttered scene with a text list of the items that need to be located. If an item in the list is coloured red then an additional action will be required before it can be collected. Within the Hidden Object session the Hint feature will temporally replace the notebook and can be used to pinpoint the location of a yet-to-be-found item when activated. At the completion of a Hidden Object scene you will be rewarded with one of the items found.
Often used as a means of blocking access to areas, the game features a number of puzzles in the form of mini games. These puzzles vary in type and the degree of the challenge they offer to the player. If a puzzle proves too difficult then a Skip option will become available after a short delay.
Earlier I mentioned the collection of Roses. These flowers are concealed within different parts of the game. In total there are 33 roses which need to be collected. All 33 roses need to be collected to bring the game to a satisfactory ending. You will be kept informed as to the number of roses collected and this figure will appear beneath the game's menu option.
When communicating with the detective or with other characters that appear in the game, the dialogue will appear in printed text format and will also be delivered by a voice actor. Each conversation comes with a Skip option if you are in a hurry to get back to the main action.
While the game offers plenty of content, it failed to draw me into its story line and never tempted me into indulging in long playing sessions. I have seen this game listed on eBay priced at £4.99. The game requires a 1.4 GHz processor with 1024MB of RAM and 761MB of hard disk space running Windows XP and later.
Dark Tales 3 Edgar Allan Poe's The Premature Burial - Collectors Edition PC Game 5031366019509 | eBay