Trail of Shadows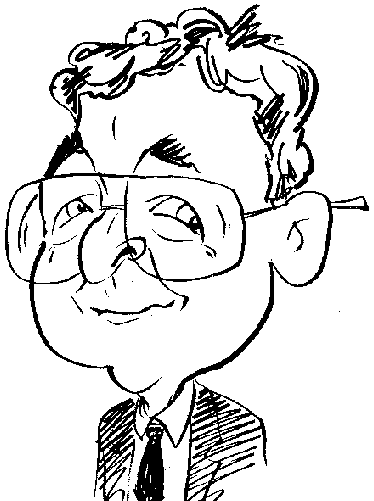 Review controls
Can you rescue a young boy from the clutches of an evil wizard who prefers living in a dark environment?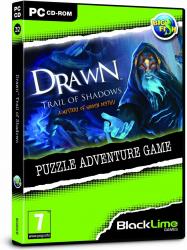 click image to enlarge
As the third episode in the series, Drawn - Trail of Shadows takes you on a trip to worlds created by a young boy. Even at his young age, the boy was a talented artist whose paintings seemed to have the ability to take others into a different world. Unfortunately an evil wizard got to hear of this remarkable ability and decided to use it for his own purpose by kidnapping the boy and then putting plans into operation to turn the worlds, entered via paintings, from a light to dark environment.
This puzzle Adventure game, developed by Big Fish Game Studio. sets you the task of rescuing the boy and thwarting the plans of the evil wizard. Allowing different people to accept this challenge, profiles can be created to store their progress. Adjustments can be made to the volume levels used by music and sound effects plus minor screen movements, which can occur occasionally and view the game in full screen mode with aspect ratio adjustment. There are two modes of play entitled Casual and Experience. I selected Casual and even then struggled to adapt to the game's style of play.
Various tools are arranged across the bottom of the screen but some are not of the same kind you would expect. The centrally positioned inventory, with the choice of being locked in place or left to disappear when not required, should cause no surprise. Neither should the Menu and Help options that appear on the right. However the lack of a dedicated Hint feature might engender some surprise with the regular game player.
A Hint facility is available but this is tucked away as part of an Objective feature mounted to the left of the inventory. This feature will provide a suggestion as to what your next action should be depending on the currently selected element. You are informed as to what the next task should be but not how to carry it out.
The game's developers have gone with a picture book style of graphics with some occasional animations to brighten things a little. There is also the infrequent appearance of the evil wizard dressed in black to encourage you to get a move on and make progress in your recue attempt.
The use of sparkles and glints are used to drawn your attention to possible target areas within scenes. Your mouse cursor can also come to your assistance by changing shape when certain actions are possible. Different shapes are used to indicate an inventory item should be used, the chance to interact with an item, zoom, talk or rotate an object. Arrows are displayed showing possible directions in which to move.
With its theme of painting opening doorways to other worlds, it is not surprising to encounter a number of tasks regarding paints. You will need to make and mix your paints plus complete a number of sketches by adding the necessary colours. While the wrong colour can be used, you will not be allowed to move on until the sketch is coloured correctly. This can be a little frustrating but it does encourage you to be more precise.
Other forms of mini games appear during the game. These tend to vary in style and cover tasks such as arranging items into groups for night and day, channel energy through rotating circles, win a game of croquet, decorate eggs using stencils and arranging elements such as symbols disks and ravens. As far as I could ascertain, these puzzles had to be completed as no Skip option mode seemed to be available.
While lacking the instant appeal of most Adventure games titles, Drawn : Trail of Shadows does have some addictive quality. It may not present the most eye-catching environment but it does make you work for any progress achieved. I have seen this game listed on Amazon priced at £8.00. The game requires a 1.6 GHz processor with 1536MB of RAM and 411MB of hard disk space running Windows XP and later.