Were You Around?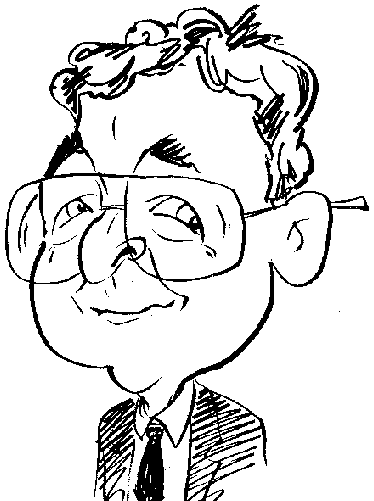 Review controls
As the years pass, often faster than we may like, we take a journey through the various stages of life.
We work our way through periods such as childhood, adolescence, adulthood and pensioner or silver surfer as it is sometimes referred to by others. Recent a new category has been added to this list. Those of a certain age can now find themselves being referred to as "Dot-Com Adopter". In case you were wondering, to achieve this rank you need to have been aged between 18 and 35 when the World Wide Web was launched 30 years ago. As a result you form part of a generation that would be cast in the role of leading the way to embrace technology for its environmental potential and all that it would ensure.
This was the period when the sound of a dial-up modern accompanied our many searches for vital, or no so vital, information. While the search was being conducted we would find ourselves being blocked from our use of the humble telephone unless of course you had two separate lines. Those were the days and I can distinctly remember searching for, and downloading a chess game, using such equipment.
If you were around to be an early participant in the new technology and new way of enjoying the benefits of life then, maybe, you had regarded it as a passing fad that would soon disappear up its own backside. But now we know that this was no short-lived fad. It was the start of a new type of lifestyle with devices such as smartphones, sat navs, tablets, smart watches and even home-installed smart meters playing an increasing role in day-to-day activities.
Recent research conducted by One Poll, involving a sample of 4,000 UK adults on behalf of Smart Energy GB, has identified the generation of those now aged between 48 and 65 years. This generation has become known as the "Dot-Com Adopters". It is felt that this generation is more likely to adopt energy efficient measure for environment reasons. As such, Dot-Com Adopters will keep an open mind regarding new technologies that may help the environment and adopt to their usage as part of their lifestyle.
Despite any initial hesitation they may have had, nearly half of Dot-Com Adopters agreed that they were quick to embrace the technology almost as soon as it was introduced. The One Poll survey and research also revealed that Dot-Com Adopters are more likely to be multi-skilled in both the use of technology and more traditional skills. The majority of this generation is felt capable of carrying out practical tasks such as wire a plug and bleed a radiator plus cope adequately when faced with technology as they use a sat nav or a smartphone when necessary. In comparison, the Generation Z (those born this millennium) are considered to be confident in their use of smart features and dating apps but may well struggle when having to reset a fuse box or work an in-house security camera.
As mentioned earlier, Dot-Com Adopters are more inclined to adopt energy efficiency measure because they are good for the environment rather than other generations who might not be so willing to accept this point of view. This figure for Dot-Com Adopters stands at 55%, with 52% believing we need to upgrade Great Britain's energy infrastructure for a better living environment. 45% of Dot-Com Adopters are convinced we need to keep an open mind and adapt to new technologies which may help the environment in which we live.
Not surprisingly, this survey revealed that Dot-Com Adopters has endowed their homes with more energy efficiency upgrades than younger generations. Stepping inside the residence of a Dot-Com Adopter, you would likely to find LED bulbs, double glazing, devices designed to control heating and capture images of any intruders. You might also find a smart meter installed indicating how much energy had been used and beaming the measurement to the suppler so that they could bill the person responsible for such issues.
32% of Dot-Com Adopters were motivated to have a smart meter installed because they believed it was more efficient. Or maybe, as in my case, they were sent a letter asking for them to make an appointment to have a smart meter installed. I must state that the presence of a smart meter has had little, or no, impact on my personal energy efficiency although my energy bills seem to be higher since the meter was installed.