Solve the Crime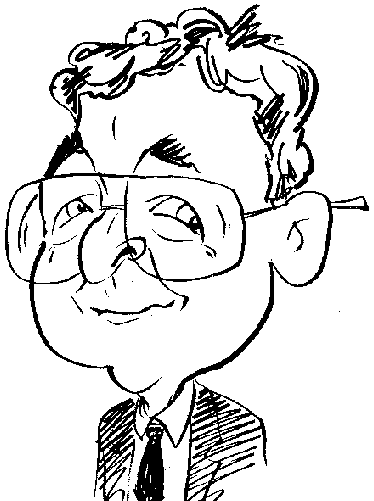 Review controls
Mot one or two but three crimes face you in this next offering from Domini Games as you take on a Murderous Script.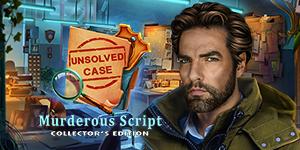 With this next title, Domini Games casts you in the role of a detective who has a reputation for being a bit of a maverick who does things their own way. Entitled Unsolved Case - Murderous Script Collector's Edition, this Hidden Object Adventure game presents you with a case load made up of a murder on a train, people going missing from a fairground and a death in a restaurant. In addition to the trio of cases, and indicated by the CE designation, the game comes with a number of bonus items to whet the appetite of the player.
As usual with Domini Games bundles, you get a set of eleven bonus items that contain a mixture of items available immediately and some that require progress to have been made in the main game prior to access being allowed. While topics such as Wallpaper, Concept Art and Music can be checked immediately and you can see the silhouettes of possible collectible items within the designated storage, you will need to have played or viewed mini game puzzles, Hidden Object scenes and linking video sequences before they can be replayed as a bonus item. Once the main game has been completed then a bonus chapter will become unlocked.
Keeping to its normal practice, Domini Games allows a standard collection of adjustments to be made to elements of the gaming environment. There is also a choice of four different levels of difficulty in which to carry out your detective work. These levels cover aspects such as Hint charging, active zone recognition and map details.
Assisting you in carrying out your tasks are various tools arranged around the edges of the screen when in Adventure mode. Running across the bottom of the screen are icons for a Journal with sections for notes and tasks, Map, Inventory, Strategy Guide and a Hint facility. Other icons are provided to step back to a previous scene, switch between locations and check on your relationship with colleagues plus check on how many Morphing Evidence (14), Collectible records (14) and Beverage stickers (70) you have found. Additional help is provided by the mouse cursor which changes shape to indicate when certain actions are possible.
Your initial case will involve the murder of a prosecutor travelling on a train and this should help bring you up to speed with the program's feature. Once this crime has been solved, and the murderer apprehended then you will need to move on to the disappearance of a man from a local fairground. This case will bring the discovery of the victim's body being found stuffed inside a scarecrow. Your investigation will take you to a family property and the actual perpetrator of the crime. The third crime scene, involving a chandelier crashing down on the victim, is set in a restaurant that has a kitchen showing food being prepared but no actual workers carrying out the tasks.
The game makes good use of split screen displays. This normally happens when one of the characters has something to impart. Half the screen will focus on the character as their dialogue is delivered in both printed format and spoken by a voice actor. The other half of the screen will display the current screen as seen by the character.
Actual game play follows the usual mixture of moving around various scenes and location, examining everything and using objects in different unusual ways. From time-to-time you will be given the choice of different actions with your choice making a difference in the flow of the story line.
Mixed in with the investigation action are numerous mini game puzzles and Hidden Object challenges to test your skill level. In both these forms of game play, you are presented with a variety of styles plus a choice in how to proceed. In the case of mini game puzzles you could select either an Easy of Hard version of the puzzle with the latter making use of more elements and levels. There is also a choice with Hidden Object game play but of a different type. You can either accept the default Hidden Object challenge or switch to a Match 3 grid which then gives you the chance to switch back to the Hidden Object option at any time.
Despite one or two minor inconsistencies in the story line, the game offers a reasonable challenge. I'm not off to find the parking meter featured in the game that gives out money when you feed it a parking ticket rather than the other way round. I downloaded my copy of the game from Gamehouse.com where it is priced at $19.99. It is also available from Big Fish Games priced at £15.54. The game requires a 2.0 GHz processor with 1024MB of RAM and 1.49GB of hard disk space running Windows 7 and later.
Unsolved Case: Murderous Script Collector's Edition > iPad, iPhone, Android, Mac & PC Game | Big Fish (bigfishgames.com)
Unsolved Case - Murderous Script Collector's Edition | GameHouse