Don't Bet on Love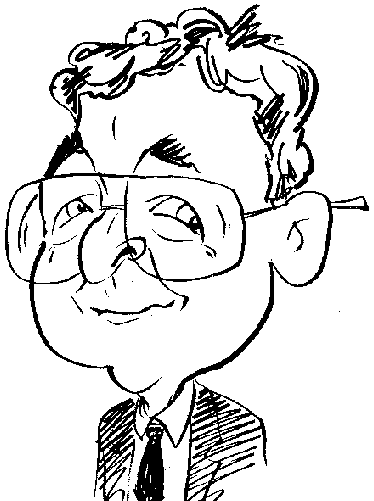 Review controls
Sometimes a contract with an evil spirit will require the payment of a true heart.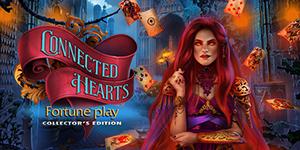 Connected Hearts - Fortune Play is a Hidden Object Adventure title developed by Domini Games. I have been looking at the Collector's Edition of this product which comes with a number of bonus items to add appeal to the main game. These bonus items are accessible from a pictorial representation of a theatre stage. Areas of the stage are set aside for a bonus chapter, concept art, wallpaper, music, achievements, puppetry, video, mini games, puppets and Hidden Object scenes. While some of the items are available immediately, others such as video, mini games, Hidden Object scenes and the bonus chapter, make you wait for access.
As usual this title features the collection of set-up options preferred by Domini Games. Profiles can be created for different players. Adjustments can be made to volume levels for music, sound effects, environment and voice dialogue plus screen brightness whether in full or stretch viewing mode. You can also opt to turn on a dedicated cursor, special effects and an indicator plus select from Casual, Advanced, Hardcore or Custom difficulty.
Rather than cast you in a single role, Domini Games allocates you the dual role of the sweethearts Bernice and Franz who have the misfortune to come into contact with Dreyer Crowley but more of this a little later. To aid the player Domini Games have arranged the usual collection of tools across the bottom of screens when in Adventure mode. Positioned from left to right are a Journal with sections for Notes and Tasks, a Map showing your current position and unlocked locations plus where actions and extras are to be found, a card representing your current character, Inventory, Back location icon, Strategy Guide and Hint feature. Just above these tools is a fly-out icon showing the progress in the collection of Decorations, Puppets and Cards.
The game is based around the Crowley family's love of gambling with the father loosing everything. Fortunes are then restored by Dreyer, the son. However in order to keep on winning Dreyer needs to bet a loving heart to fulfil a contract with an evil spirit. This is where Beatrice enters the picture. As Franz it will be up to you to bring about a satisfactory ending to the story by rescuing Beatrice from the trap she falls into by accepting Dreyer's invitation.
Set in the Edwardian period, the game features well-dressed, animated characters who appear in their finery and communicate with spoken and printed dialogue. As you move around the game's various locations, which are well-drawn with appropriate animations, you could be faced by an occasional choice of options as to how to proceed. This could happen whether your current role was that of Beatrice or Franz.
As part of completing the game's many tasks, including searching for special playing cards, you will be faced by mini game puzzles and Hidden Object scene that tend to block your progress. Following its normal pattern, Domini Games gives you a choice of Easy or Hard difficulty when faced by a mini game puzzle. Brief instructions will be provided but sometimes they are not as clear as they could be.
Hidden Object game play does vary in the type of format used to test the player's skill. Along with the standard method of displaying the required lost in text format, sometimes the text could be presented as a story from which you need to link words to elements in the accompanying scene. Also silhouettes and small section of images are used from time-to-time. Whatever the format used, you will have a choice to switch to a Match 3 challenge to play instead of Hidden Object game play should the mood take you.
As usual with Domini Games, its titles are visually impressive with eye-catching special effects. The game does take a little while to get going and I never really felt myself totally drawn into the story line. I downloaded my copy of the title from Gamehouse.com where it is priced at $19.99. The game requires a 2.0 GHz processor with 1024MB of RAM and 1.39GB of hard disk space running Windows 7 and later.
Connected Hearts - Fortune Play Collector's Edition | GameHouse